We woke up pretty early because we parked at the staff parking space from Zealandia after our night tour and had to get away. So we started the morning with a drive to Foxton beach, which was about 1.5 h away. As we arrived almost nobody was there. Just some locals walking their dogs. It was peaceful and quite and after breakfast we had a little walk on the beach. The sand felt like jelly under our feet but walking barefoot at the beach is always a highlight. Though it can happen very often 😉 but I can never get enough.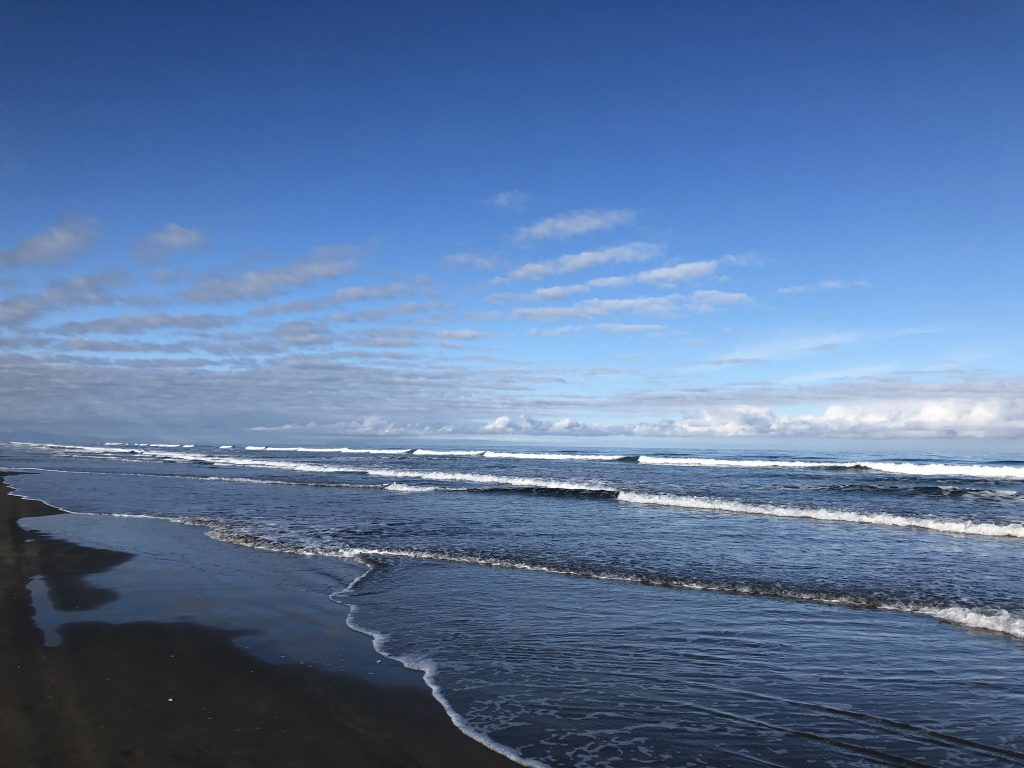 After this little paradise we hit the road and drove to Taupo. A cool city where you can take a walk at the promenade, try to play golf and hit the 10.000 $ jackpot or just enjoy a little swim.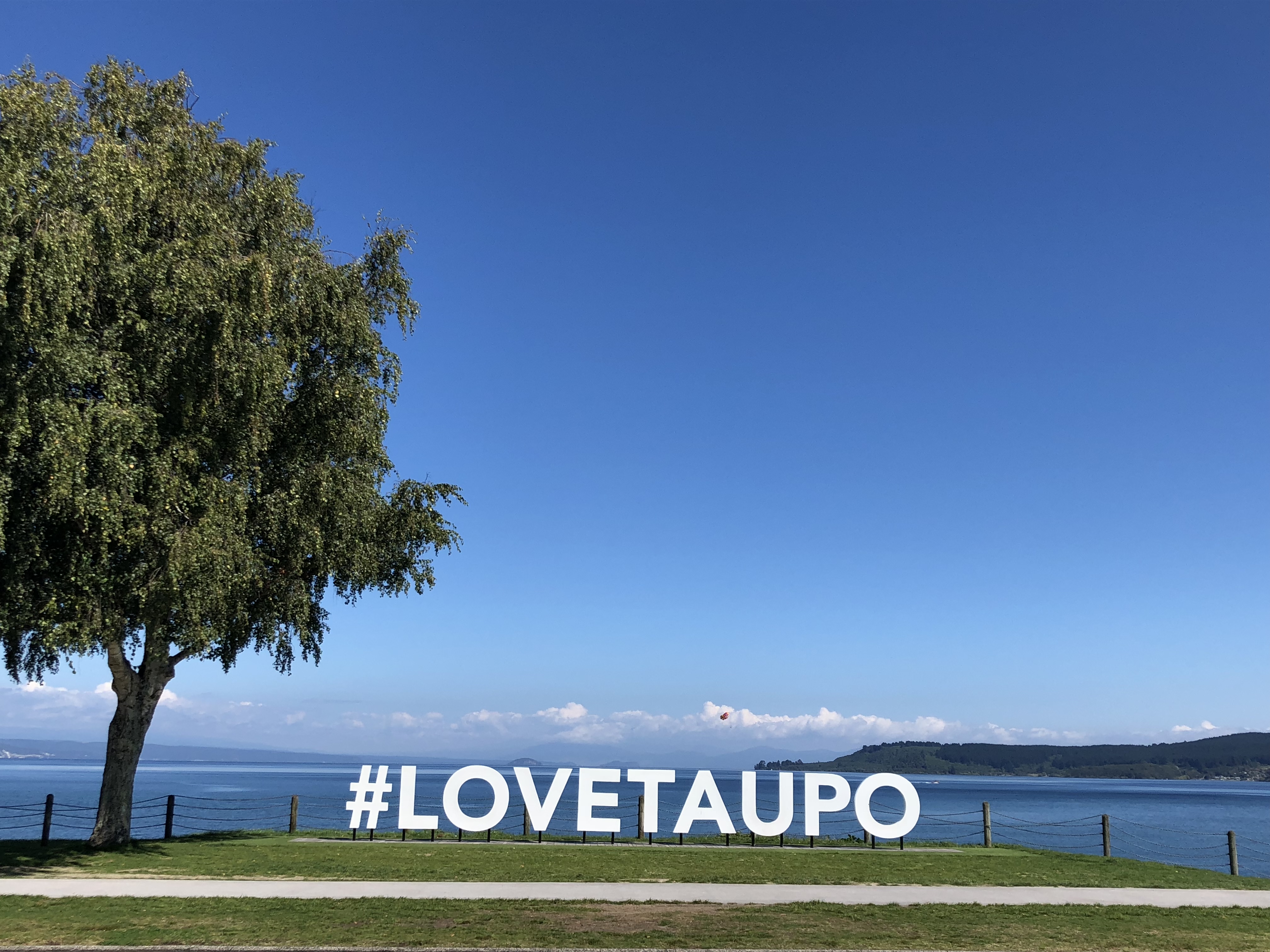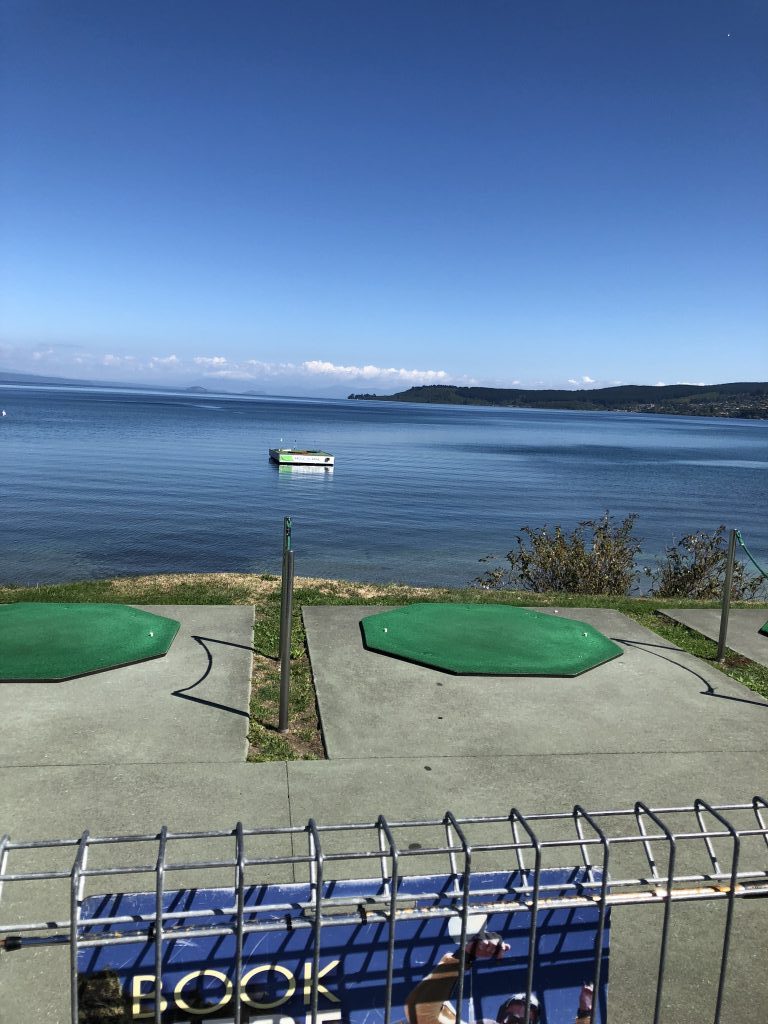 But first we got ourselves something to eat. I heard that lamb should be very good. And as you can see sheeps almost everywhere, even in some parks, I decided to take that. It came with a raspberry sauce and smashed potatoes with a bit of garlic. Basti got a beef burger with pepper sauce, onion rings and French fries. We decided to share, so everybody eat half of our meals and than gave it to the other one. The burger was ok but as long as I don't really like that much pepper, mine tasted better 😉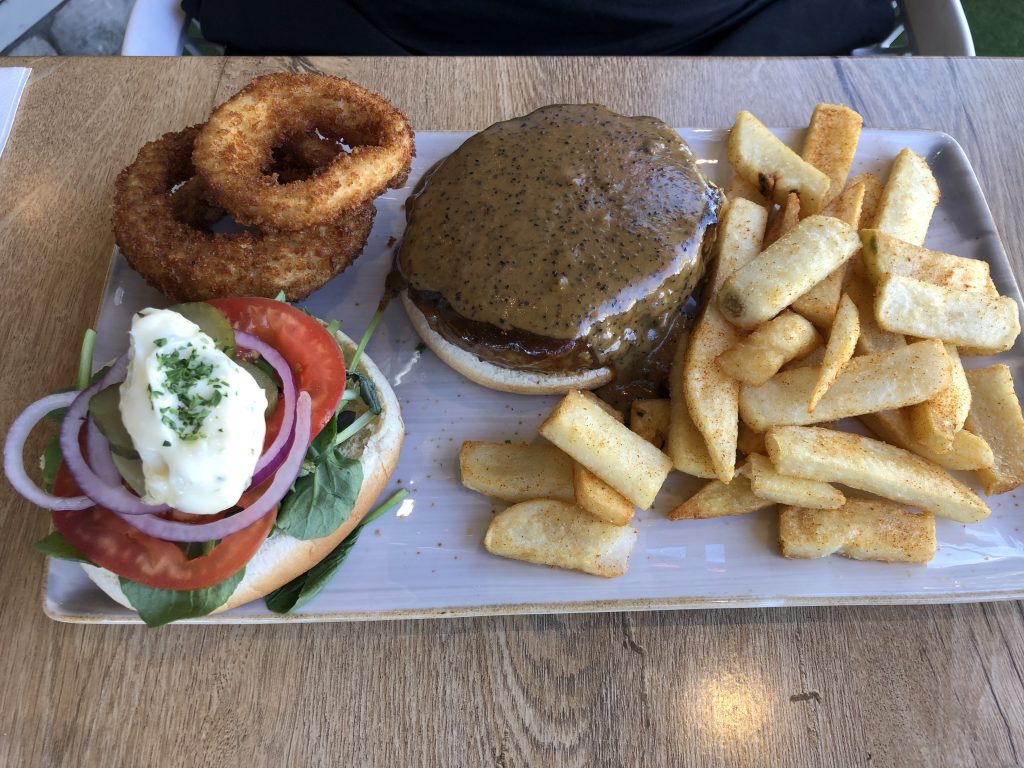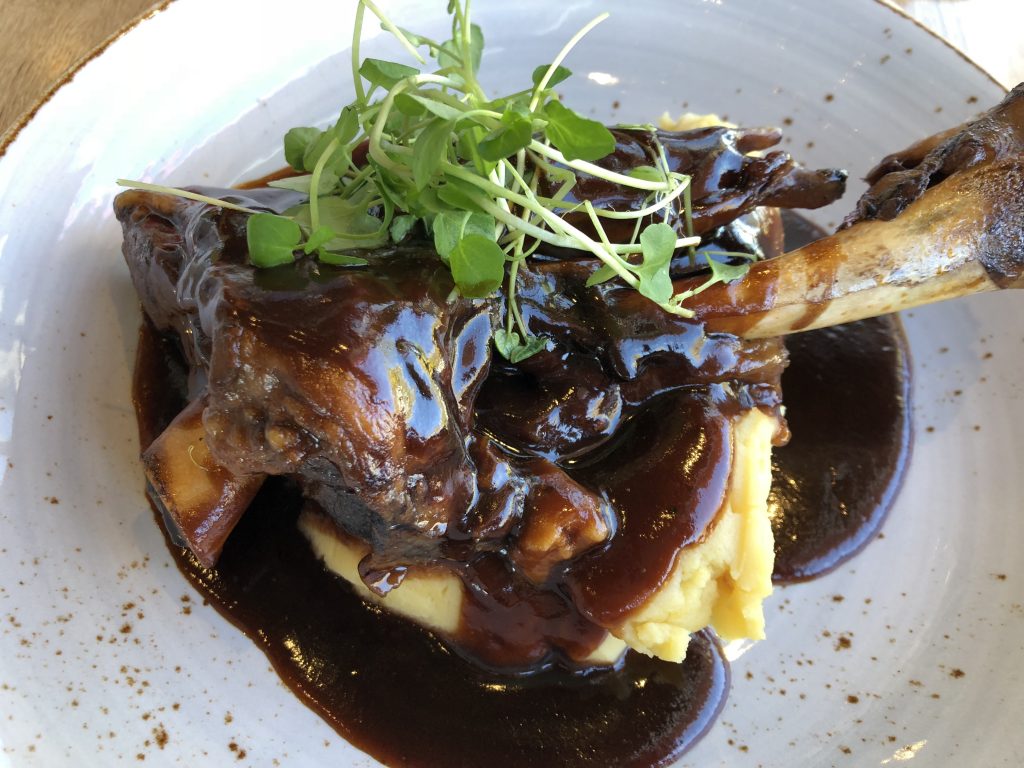 After this we had a little swim in Lake Taupo. For me it was pretty cold but Basti just jumped right in. But I was not the only wimp there 😂 some others went in there very slowly too..
We tried to get dry, and we had just little success. But we wanted to see one more sight this day. The Huka Falls. Sometimes there is a point, where you say: oh no, not just another waterfall, but I just enjoy the sound of water running down in huge masses. Because that's what this fall is about. 20.000 Liter run down the falls every second. That's enough to fill 2 Olympic pools in one second. Just that you can imagine, how much that is.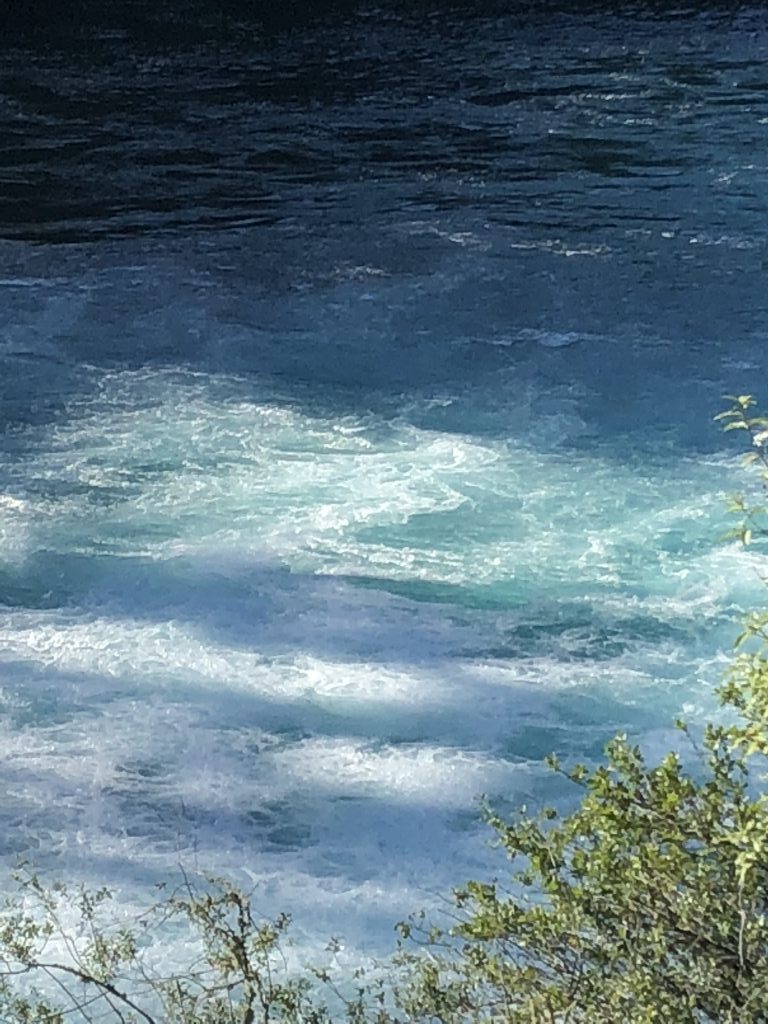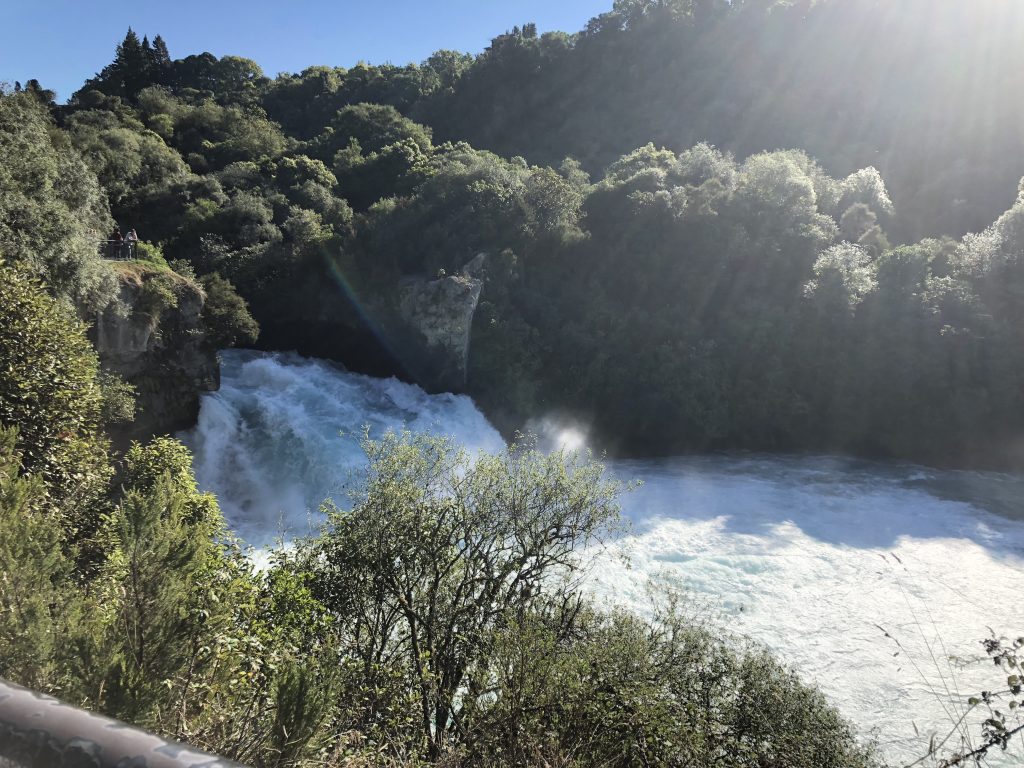 We choose a campsite, as it was already 7 pm and got a nice very close one, called Huka-Arariatia Amenity Area, which is very close to a dam and a little lake, where you just can jump in. We ended our day with a little barbecue.
Get to know some bad smelling stories in the next post. So stay on track 😉