We started our day with a beautiful view and sunshine. We got down to the get-together area of the campsite to make breakfast. There was nothing but a sink, a toaster, a stove and a water boiler. So we went up to the camper to get all the kitchen stuff we needed. There was a very nice woman, who gave us some tourist cards for a certain supermarket. With this card you can save money and you get discounts for the fuel. Very helpful!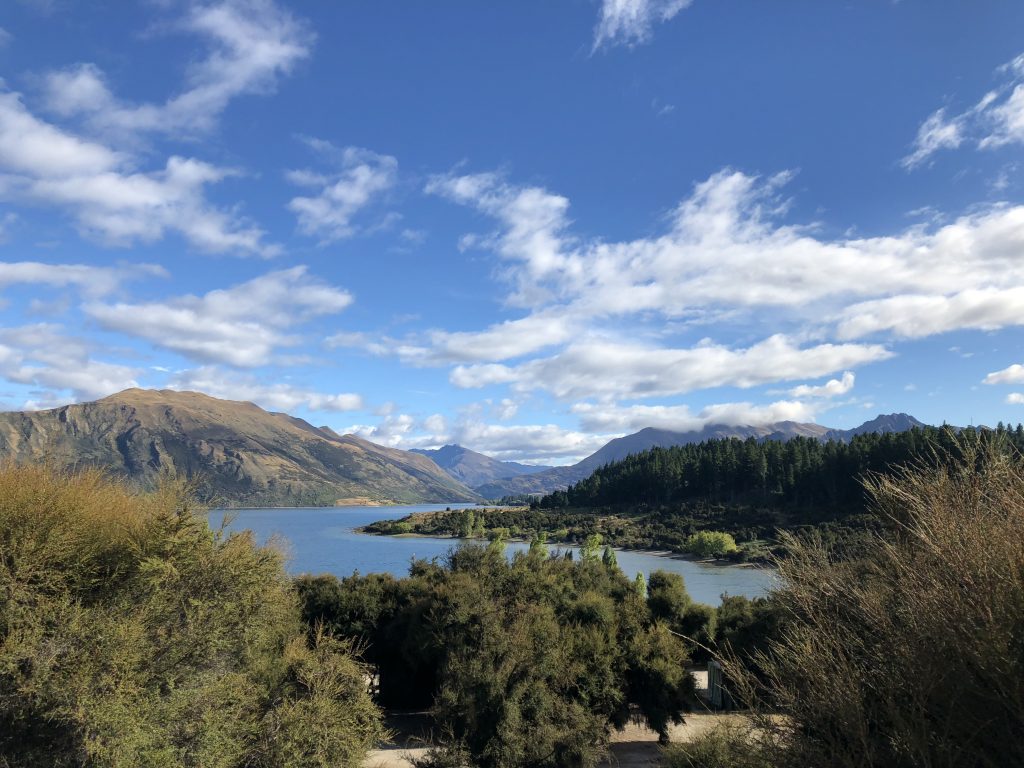 We started to get to the Blue Pools in time, before they get to crowded.on our way we stopped at a beautiful lookout, at Lake Hawea. It is flanked by some of the country's most impressive mountain ranges.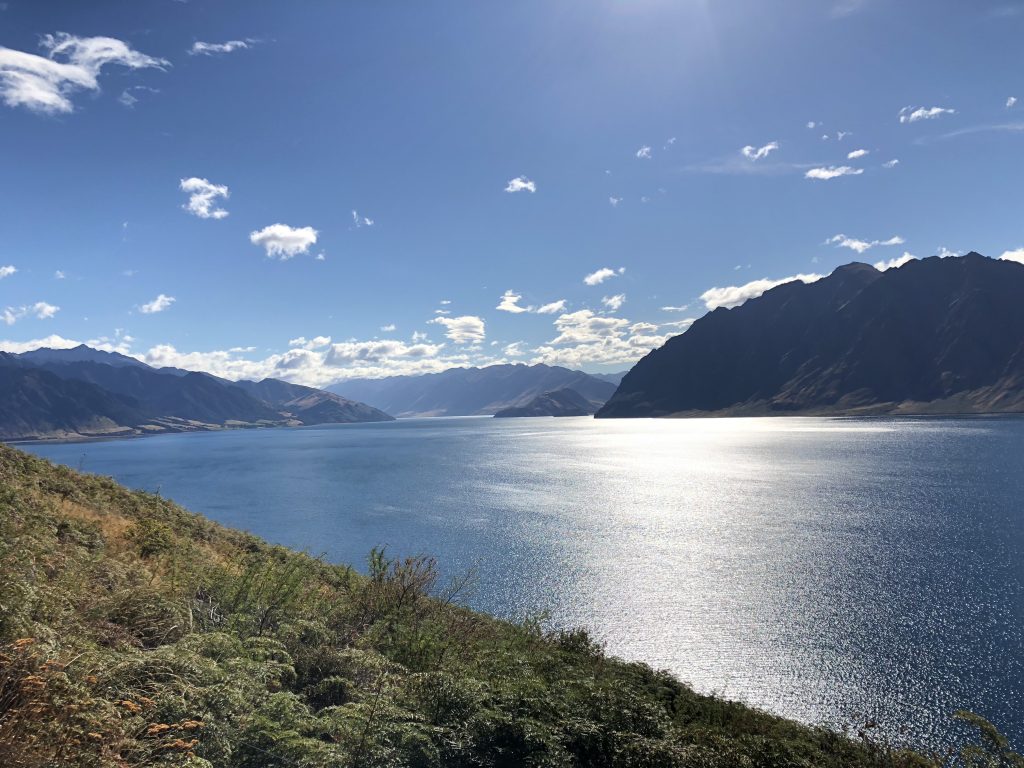 As we arrived it was defiantly to late! The parking lot was full but we were lucky that one car got out and we stepped in the gas to get it. We had to walk for 1,5 km through the beautiful New Zealand forest which sometimes looks like rain forest. At the end there is a swing bridge right over the Blue Pools at the Makarora River. Unfortunately it rained the night before, so the water wasn't azure blue. It had just some green color. And there were a lot of annoying sandflies.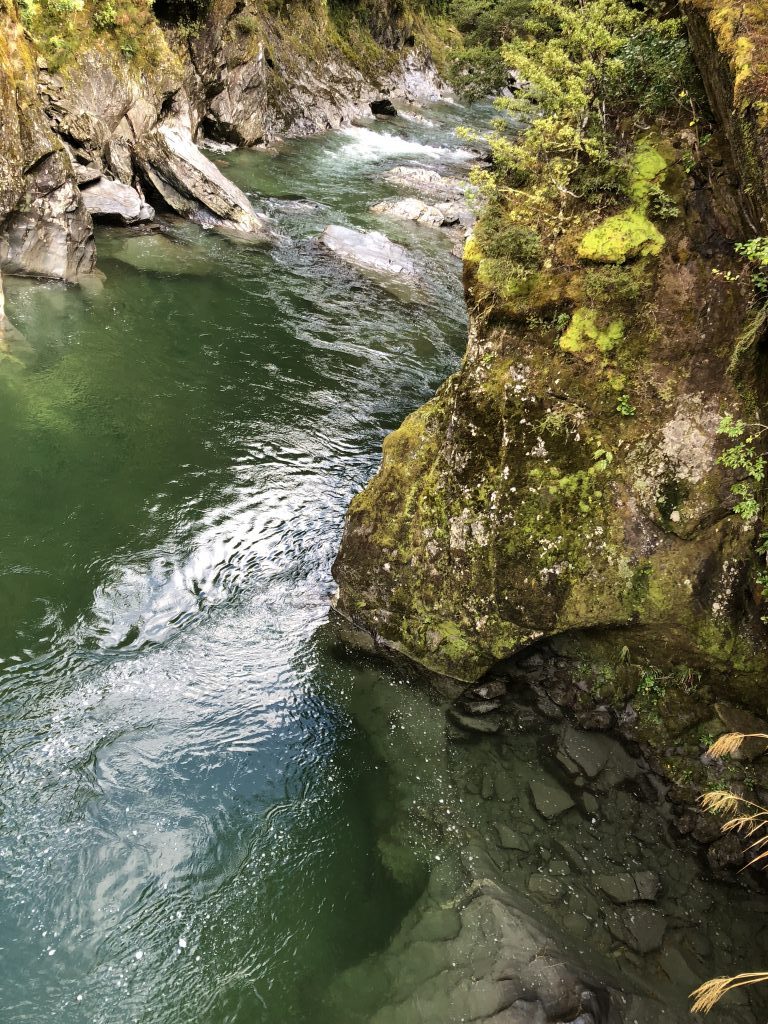 We could go down to the river. There were a lot of stones stacked as layers. this is somehow funny to look at, but if you do something like this at a place, where birds built up nests, this could be a real problem. Then you interfere in their habitant and can destroy their living space. So at my request, please don't do this.
As our next stop we decided to drive to Jackson's Bay. There you have the chance to see dolphins and penguins. So far we learned that penguins can just be seen very early in the morning at dawn or in he evening when the sun sets. After a drive of maybe 50 km we reached the bay, got out of the car and regretted it right away. There were so many sandflies. And they stuck on us like… we decided to eat something there and the only restaurant. Maybe even the only business there. First we wanted to sit outside, but after 5 minutes and a few more bites, we jumped up and got inside of this little restaurant. We had to open the window because there were so many flies stuck inside the building. But somehow this worked. We could almost eat our lunch in peace.
Back on the road we headed up to Fox Glacier because we wanted to take a little walk up here but unfortunately the road was closed due to erosion. So we looked for a little freedom camping space and parked the camper there. That was it for the day. Nearly nothing worked out as we wanted it to. So we just hoped that our bad luck just wouldn't hold on for long!
Stay tuned and get to know if our hike to the glacier did end without an emergency.