On our second day in Ha Noi we got breakfast at our hotel on the 7th floor where we got a cool view over the area next to us.
It was 9 am as we started to walk towards the Ho Chi Minh Mausoleum. It was on a Saturday and it seemed like almost everybody wanted to go there that day. We stood right next to the entrance but there was a row which lead us 3 blocks further away until we reached the end of the line after walking 20 min more away. So we decided to skip this sight. My tip: it opens at 6 in the morning – go there as soon as possible! So we went to the botanical garden instead. We had to pay a little entrance fee of 15.000 dong (about 0.60€). At the beginning we thought they just wanted the money from us because we were tourists, but it was charged from everyone entering the garden. It's not really big, but although there are a lot of trees you can still see the smog in the air caused by all the cars and especially motorbikes. I'm happy we didn't had to drive in this crazy traffic. We just stayed there for a little while to calm down.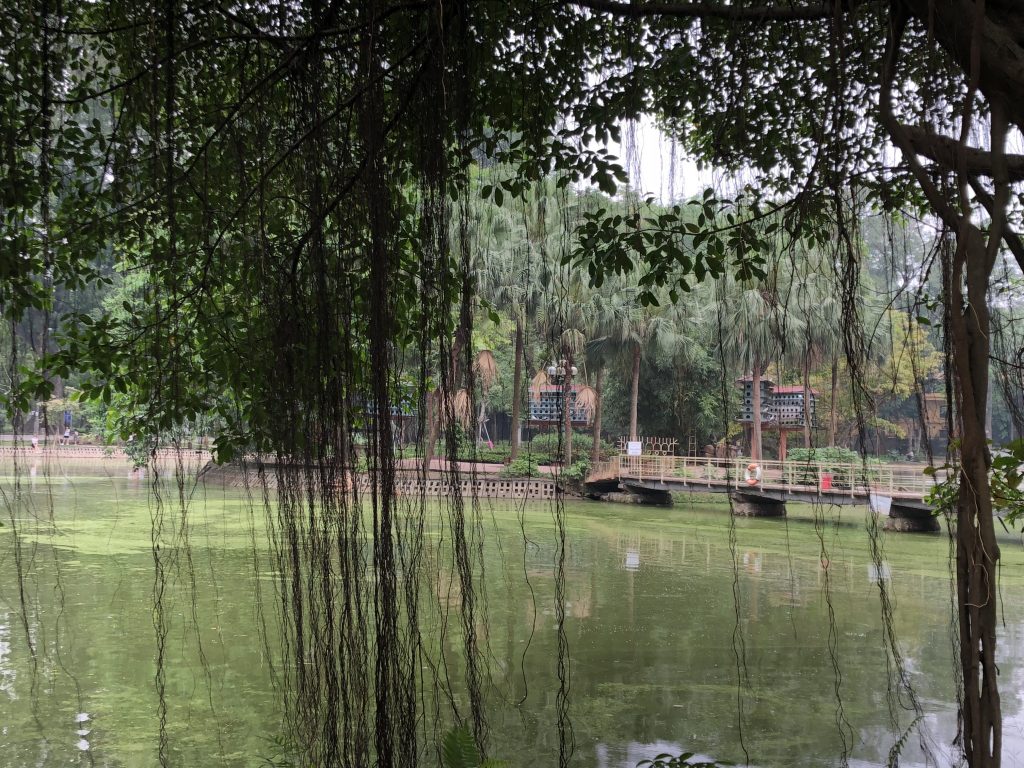 After a little break we headed to Tran Quoc Pagoda. It's the oldest Buddhist temple in Ha Noi and was originally constructed in the 6th century. When the temple was founded, it was called Khai Quoc and situated on the shores of the Red River. In 1615 it was relocated to the little island where you can find it today, because of the rivers encroachment. The pagoda is the main part of the temple because it inhabits the important monk's ashes. Like this pagoda, most of them in Vietnam are red, because it symbolizes luck & prosperity.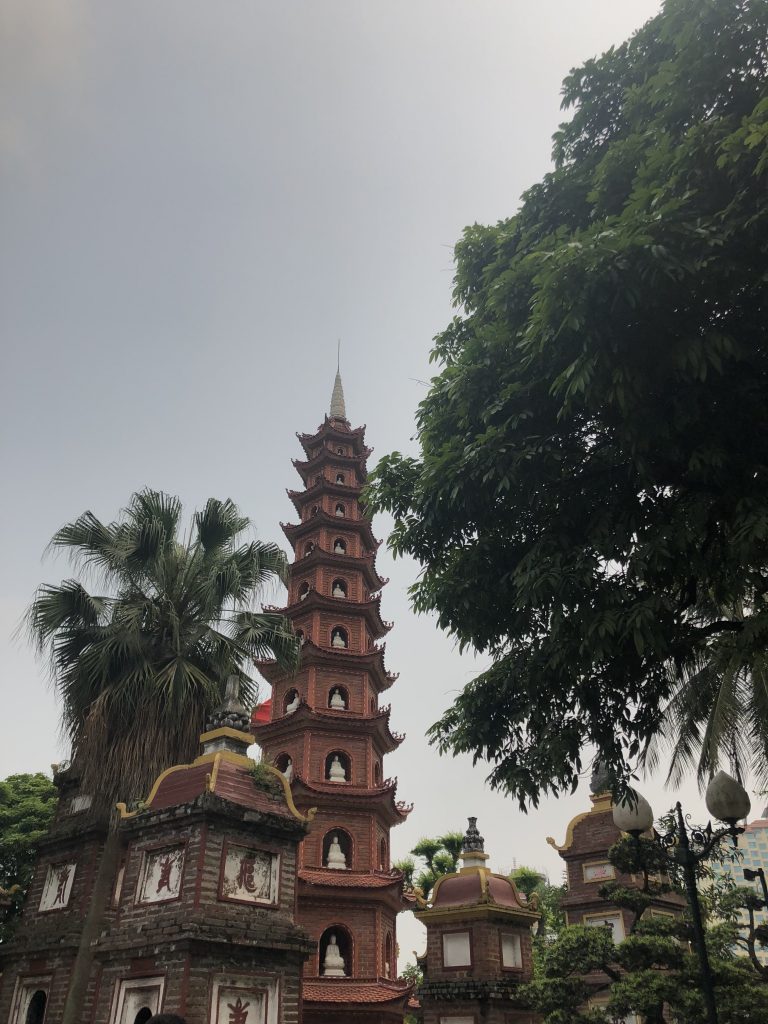 Before entering the little bridge to the temple, there is a little market, where people sell some ready to eat fruits, cold drinks and also living birds and turtles 😔 The animals are crammed in little boxes or cages. I would have loved to buy them all and set them free or take care of them but, with still half of the journey ahead of us and not knowing if they ever lived in freedom or if they were raised somewhere there was no way for me to help. Even if I have asked, I wouldn't have gotten a proper answer, because the English of most Vietnamese is really bad and they just smile at you and nod without even knowing what you say…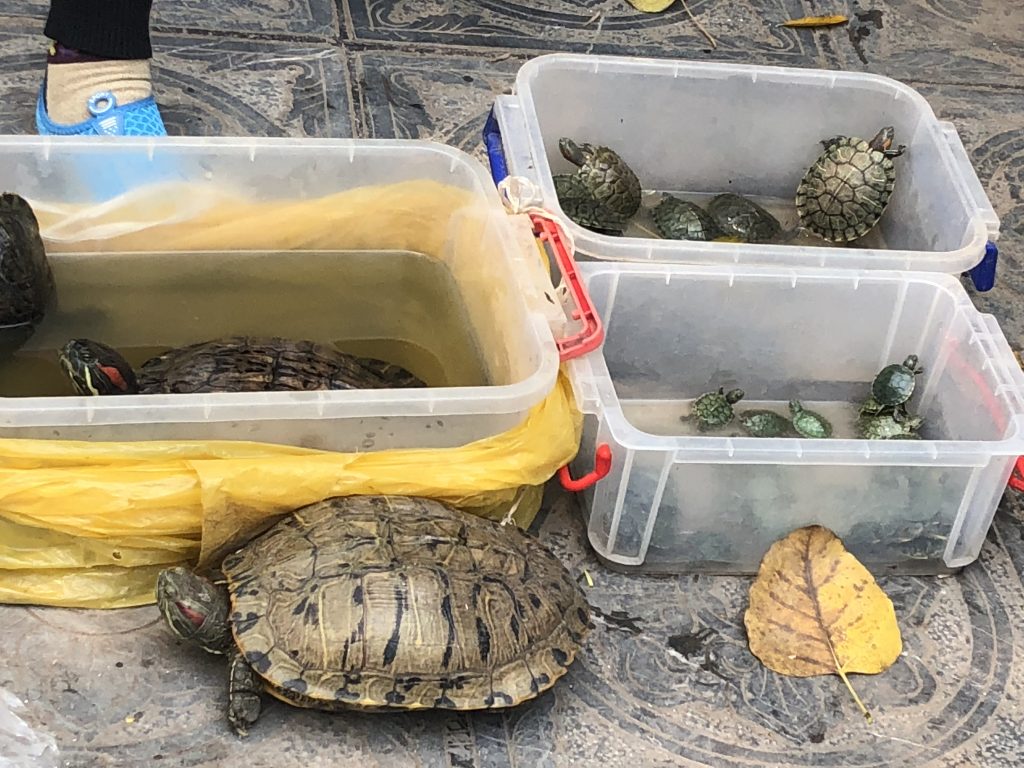 After this we had to get a little break and refresh ourselves because we had 38 degrees Celsius which felt like 45. really exhausting!
After our break we got up and walked to the train street of Ha Noi, another famous sight, where a lot of tourist come to take pictures and get an adrenalin rush, while the train passes them, several times a day. At the hours in between this is just a normal road. Even motorbikes passing by. There are restaurants, little shops and of course also houses. The people living on this street just live there normal life and 5 minutes before the train arrives they get ready and put everything aside. They even take care of the people walking around that area. We saw the train coming with a big honk and it could never have stopped if one or two people would have walked along the tracks. I think it's a must see. A real cool experience.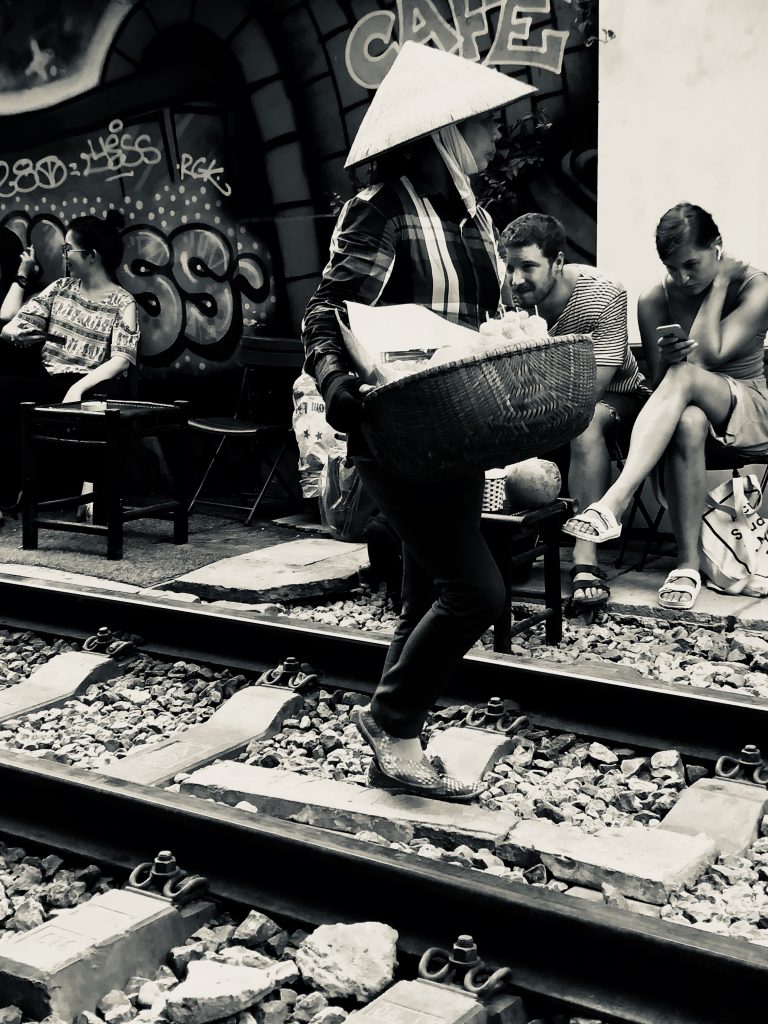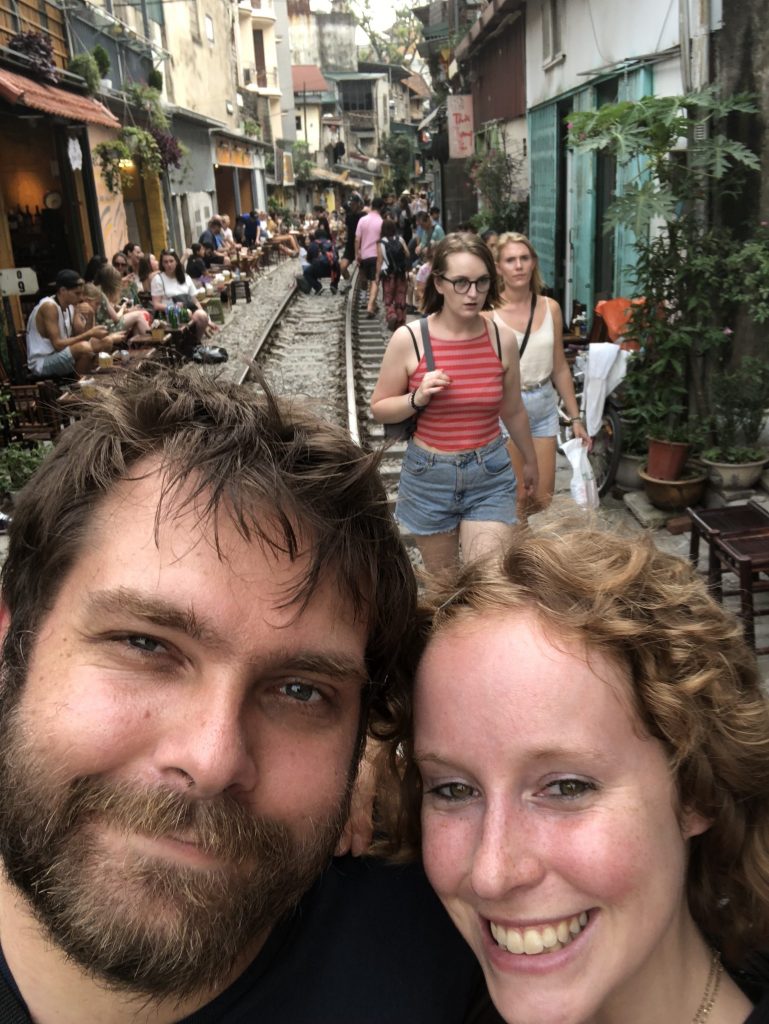 Our next adventure will be a trip to Halong Bay. You want to know why you should not book the tour we did? We will tell you in the next post. So keep on reading!