We enjoyed our last breakfast with Lug, got our backpacks ready and decided to give the rest of our stuff to other campers, so we didn't had to through them away. Some of them really appreciated it. After this we went back to Auckland. We stopped now and then just to capture the almost last beautiful sights and photos of NZ. On our way we got a call to collect my new camera incl. the housing and I was very exited. Because diving the next spots without a camera just wouldn't work! We got to Canon first, bought the camera and then decided to drive to the beach again to eat the last meal with Lug. We just prepared pasta with tomato sauce.

As it was time to get our stuff to the Airbnb before we had to give back Lug. So we just swept the inside and got to Maui to give the camper back. Everything went very smooth. We emptied the tank up to emergency reserve, didn't had to empty the black water and the toilet, so after almost 6,000 km within 3 weeks, we had made a pretty good choice in the beginning to pay an extra fee for not having to refill the gas and go to a dumping station before getting back to Maui. We said goodbye and left.
Did you know that Auckland is built on several inactive vulcanoes? Nobody knows if they will ever be active again. That's the reason, why there is always an up and down within the streets.
After the drop off, we arranged an Uber car to get to Cornwall Park. We just had a couple of hours in Auckland, but were totally fine with it, because we don't really enjoy big cities anymore. Nature triggers us more than anything else. So we decided to get away from all the traffic and go up the One Tree Hill. The view from there was great. And actually this monument up there was built in order of Sir John Logan Campbell as a permanent record of his admiration for the achievements of the Maori people.
The origin of this mountain is a love story. A couple, Hine & Tama decided to live together in his village but her father didn't accept it. So the chief of her village cast spells, causing volcanic eruptions, which burned her lovers tribe. Nobody knows, if Hine ever got back to her home.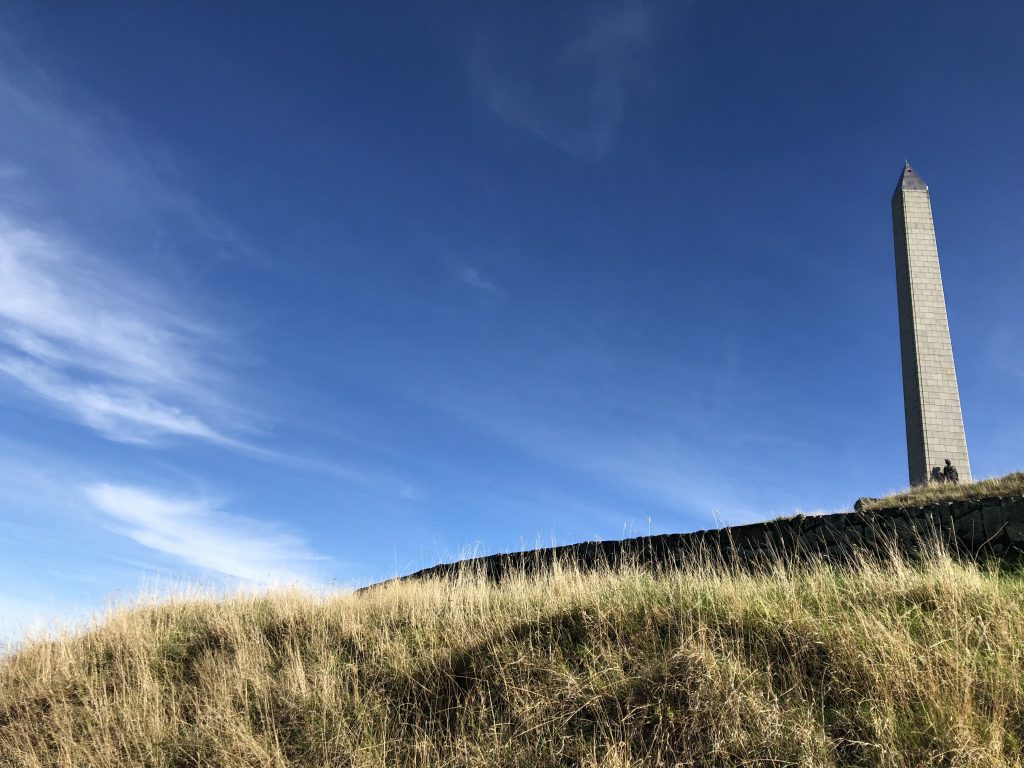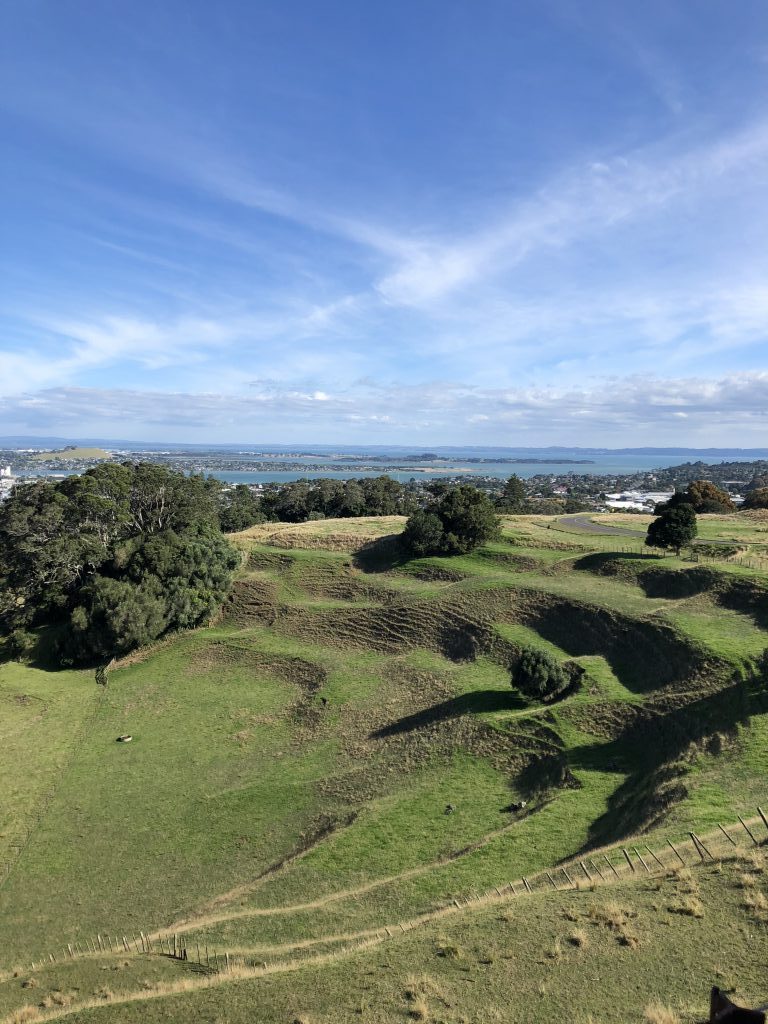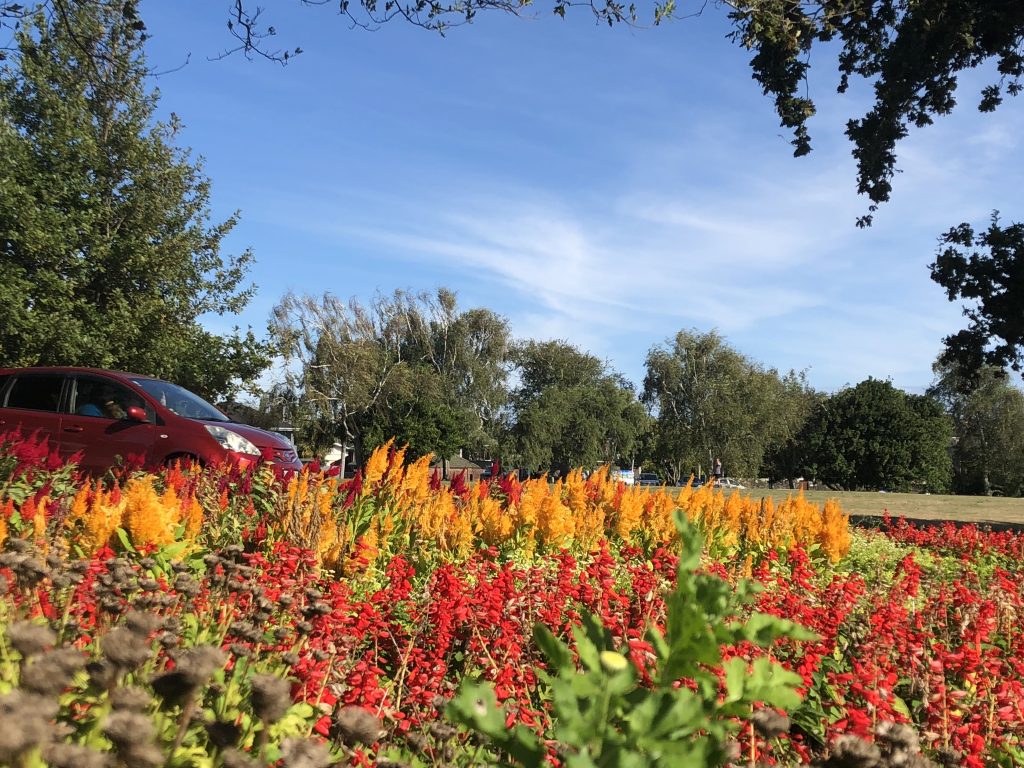 On our way back we saw a playground and as I was a child, and just a little smaller then now, I just loved this thing in the video below. I never knew what it's called, but your never to old to have a bit of fun there. And with 1.6m I can still enjoy it 😉. As Basti would say now: just for Hobbits
After my little return to childhood we walked back to our Airbnb and saw a little cosy restaurant. Unfortunately they just had chairs without backrest free. But the tables were high enough to stand. That was better for my back. Each of us ordered a pizza. The first one since we began our trip.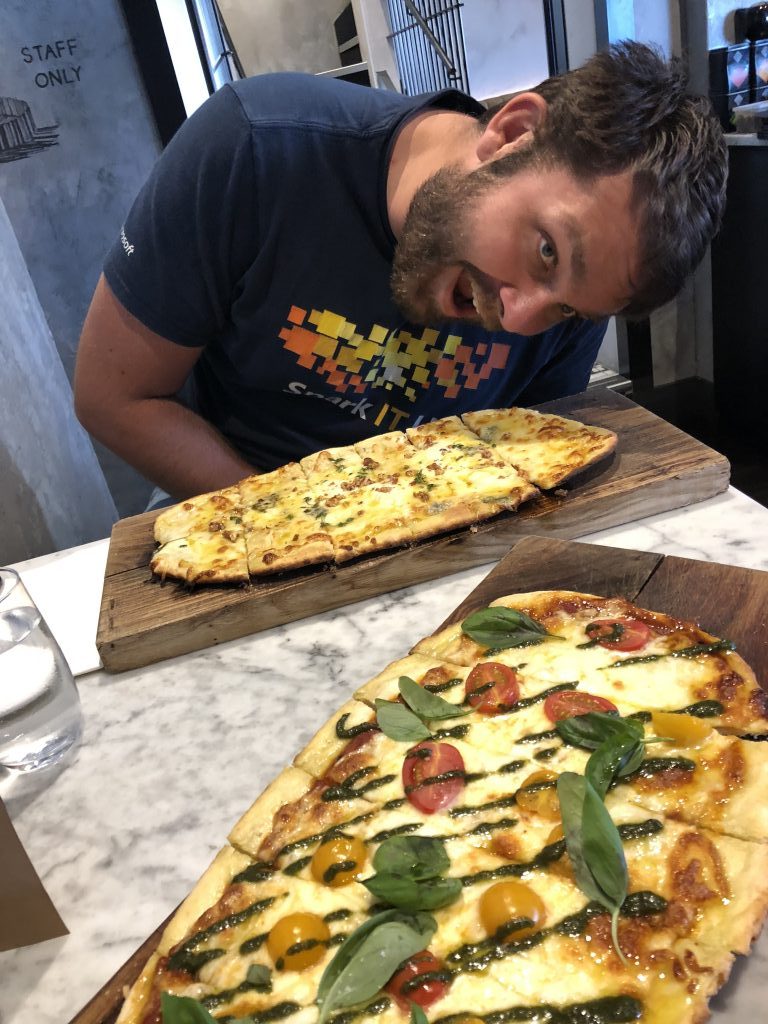 We enjoyed the rest of our evening and relaxed, thinking of all the things we discovered and saw in this beautiful country. It wasn't our last time there, for sure. If you ever get the chance to go there, just take it!
Keep on reading. The next post will be about a few tips and tricks to save money and how to find spots worth visiting in NZ. And a little conclusion.