Our next day started with a beautiful sunrise and a bunch of German people at the breakfast and some typical cliches. We entered the get together area of our campsite and so did some more German travelers. The British couple must have felt like being in the wrong country. And we were told that bavarians speak a pretty strange English with that accent. But they didn't know that some were in the room. So it was just pretty funny after it came out.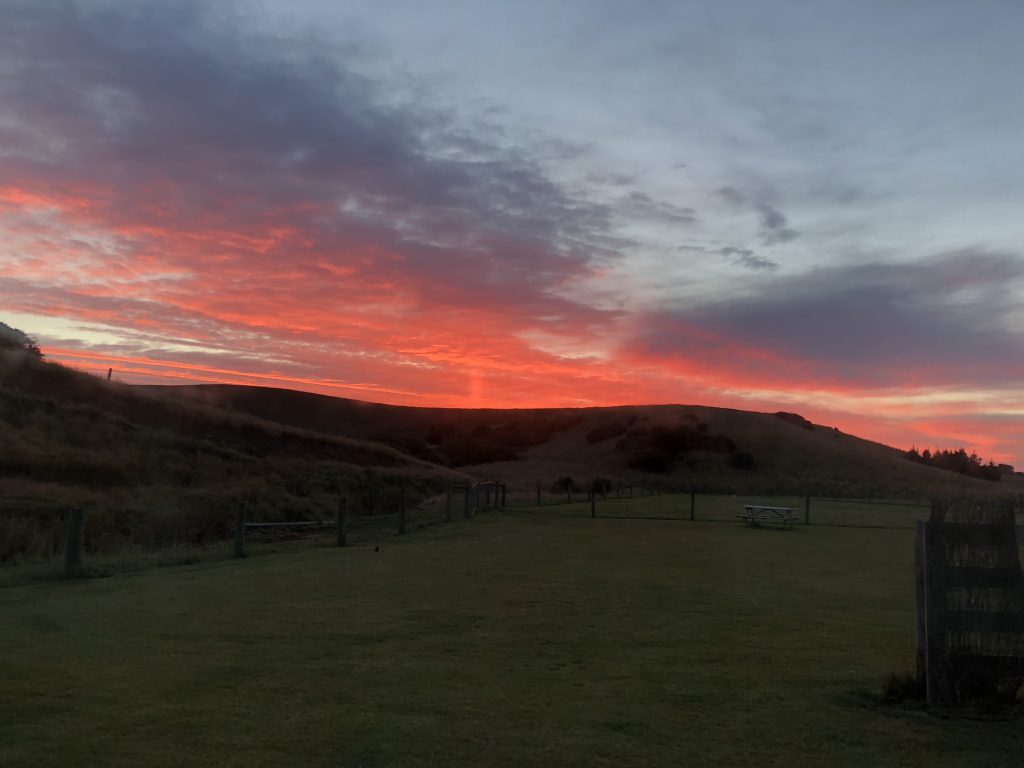 After this we drove to the Purakaunui waterfalls. It was just a short walk but it felt like we would be in another climate zone. It looked like the rain forrest. After some ups and downs we reached the falls. They were beautiful and in the middle of nowhere. We were the only ones there and pretty lucky to have a little peace to enjoy this. On our way back some others passed by.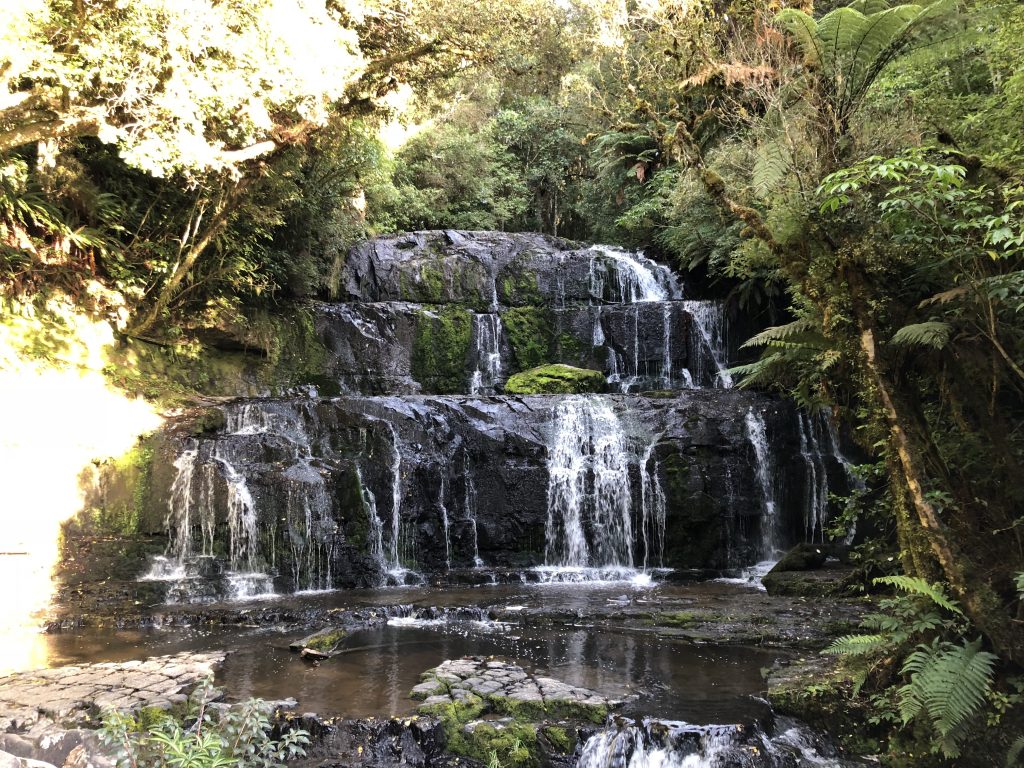 After this little break we were back on track to Milford Sound. A part of the road was just dirt road, so it was a bit rough. But after a while we were back on the normal way, the South Science Route. There where some really beautiful spots, but we couldn't stop for everyone. We just picked out the best ones. We stopped at a lovely lookout, the Florence Hill Lookout and were pleasant to got this great view. Back in 1200 Maori lived here and in 1840 whalers got out to the sea from this point.

Our next stop was Corio Bay. A beautiful spot to take a walk at the beach or just lay in the gras. And in the evening around noon, you can spot penguins there. But unfortunately it was just 11 and we had to heat up further north.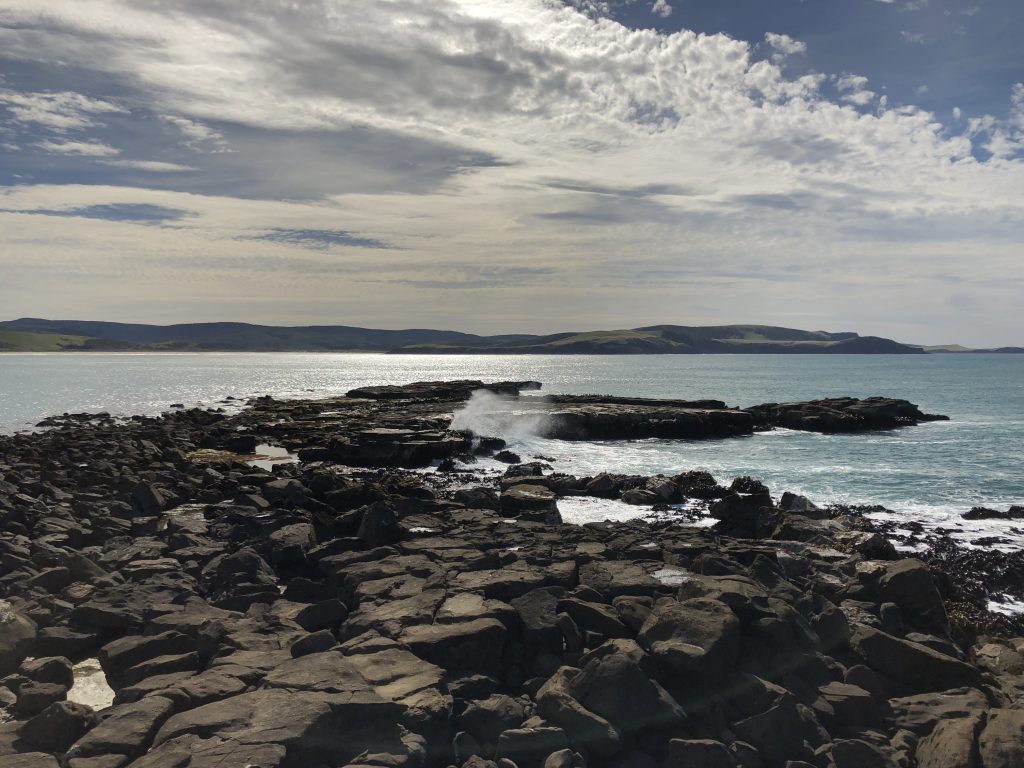 After a 4h ride we made a little stop. We had to use their facilities but that's not allowed without buying anything. There were some alpacas and we bought a bag of food. They were so cute but didn't allow us to touch them, but giving food was ok, of course 😉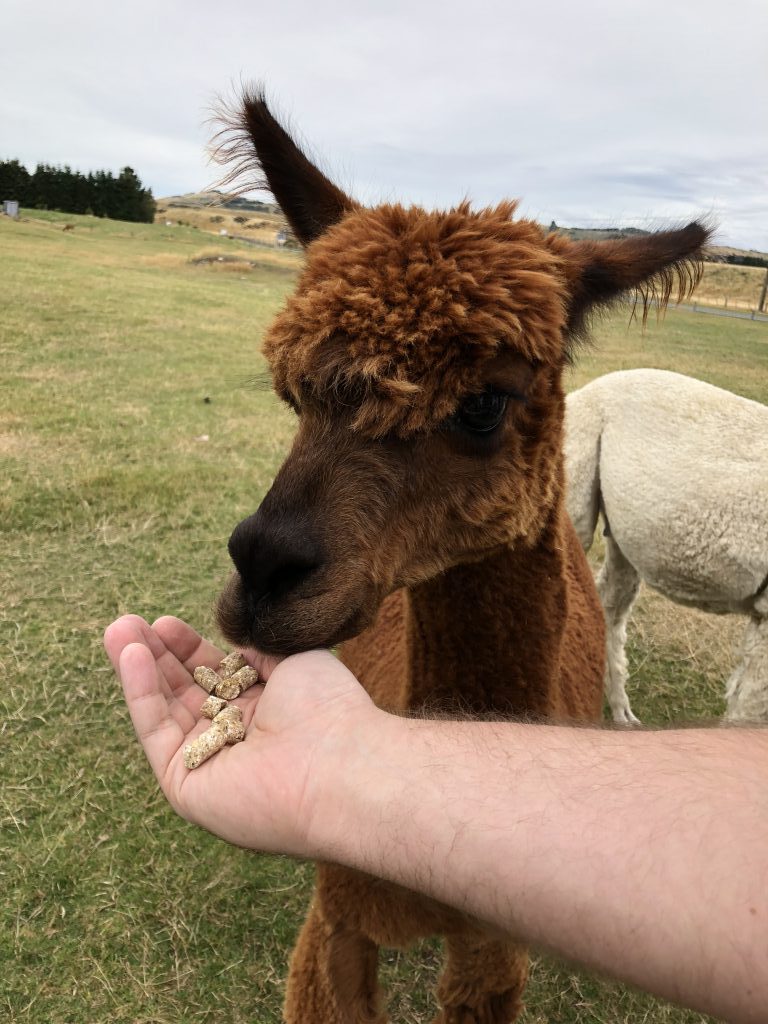 After a short break we just wanted to reach the campsite before it got dark so we had to hurry up a bit and Basti got behind the drivers seat. We choose a campsite named Gunn's Camp which was the nearest to Milford Sound what didn't cost a fortune for a camper. But as we arrived we got told, that it costs more then the price which was mentioned on campermate. We didn't feel welcome so we left and got to a very beautiful campsite named Cascade Creek Campsite for 13$ pp. There was a little river and we loved that sound of water passing by. We got to see a beautiful sunset before we went to bed to get enough sleep for our next day to be ready to go diving, finally!
Get to know more about Milford Sound in the next post!