After traveling like forever because we took a night flight, had one day in a hotel bed followed by another night flight we were so exhausted. But after one more domestic flight we finally reached our first destination in New Zealand. We felt more than happy because now we have 3 days off of flighing 😊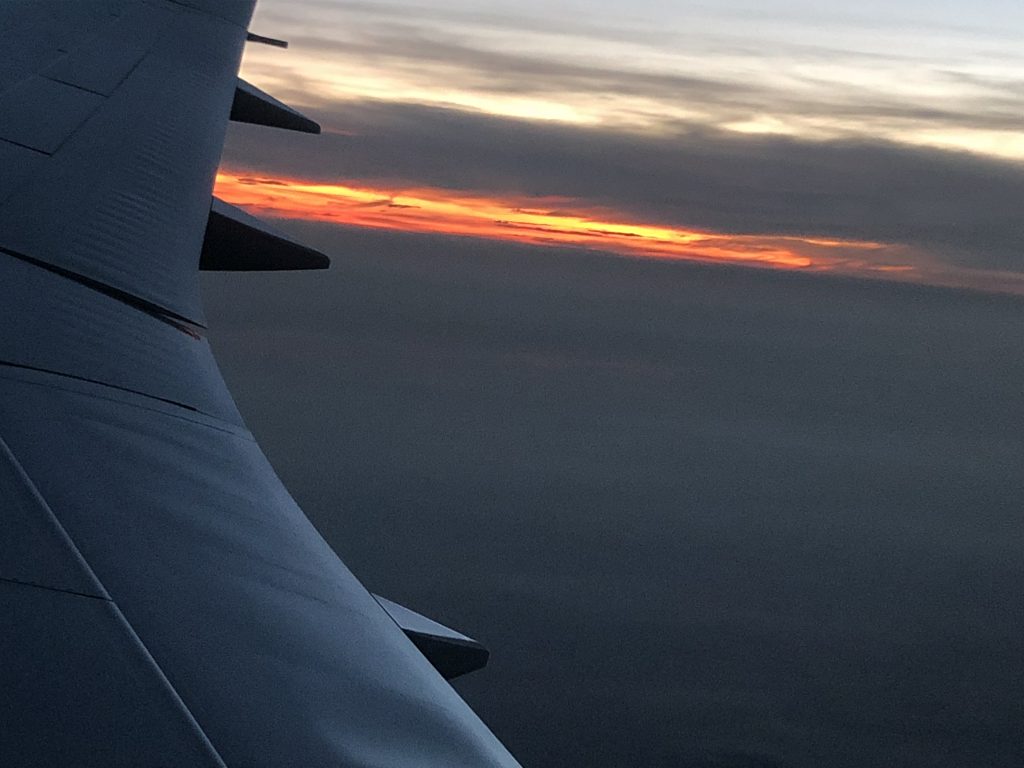 But the flight itself was kinda funny because I had a student sitting next to me and he didn't understand one single word of englisch. He asked me if he did the visa application right. He ordered the same food and drinks as I did. I tried to explain some thing but could just do it with hands and feeds. And now you can try to explain the terms medicine and what so on without attract all the attention of the other passengers. Quite funny believe me. Basti for his part as some very intensiv Hours of preperation for the New Zealand trip. He watched the whole "The Hobbit" triology ….
After arriving we moved in our cosy little studio which be booked on Airbnb and got an instant visitor. May I introduce Mick to you. Such a sweety!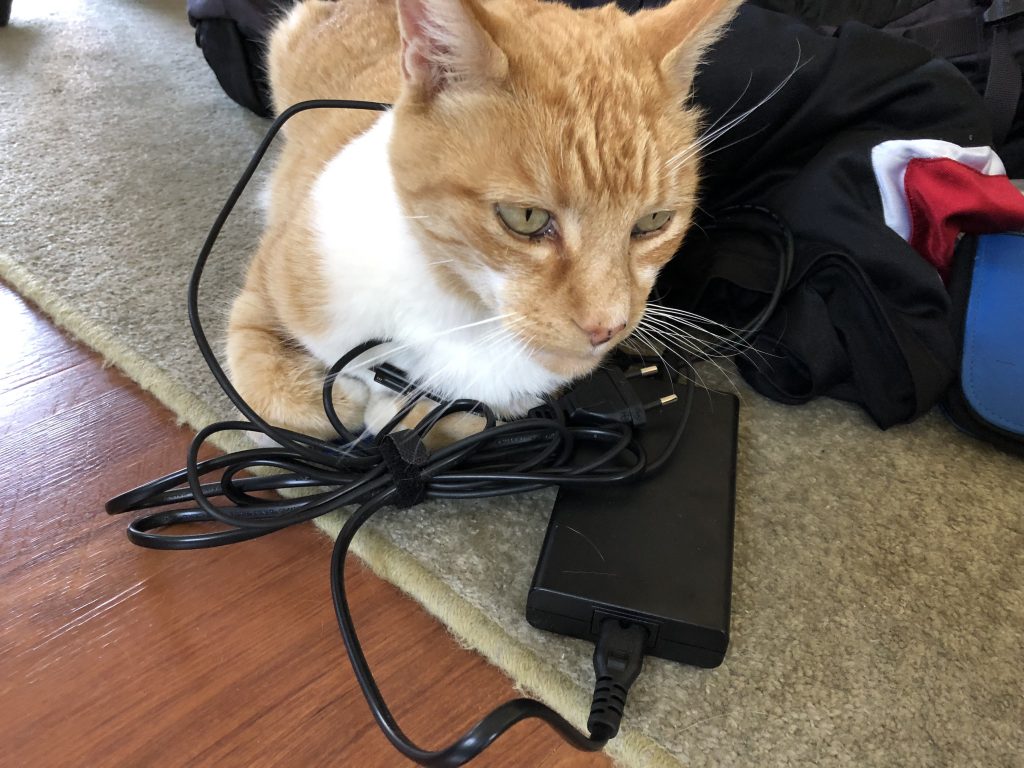 Basti gave me a special present for Valentine's Day because he wanted us to get to know Christchurch in one evening. So we walked to the inner city where we could do a tram ride. But not just a normal one, it was the Tramway Restaurant.
As we walked I recognized that there are still a lot of broken buildings, which haven't been rebuilt yet although the earthquake took place 8 years ago. Unfortunately the Cathedral was one of these and another couple told us, that they won't reconstruct it. It became home to a lot of pigeons. A pitty that this building is still in this condition.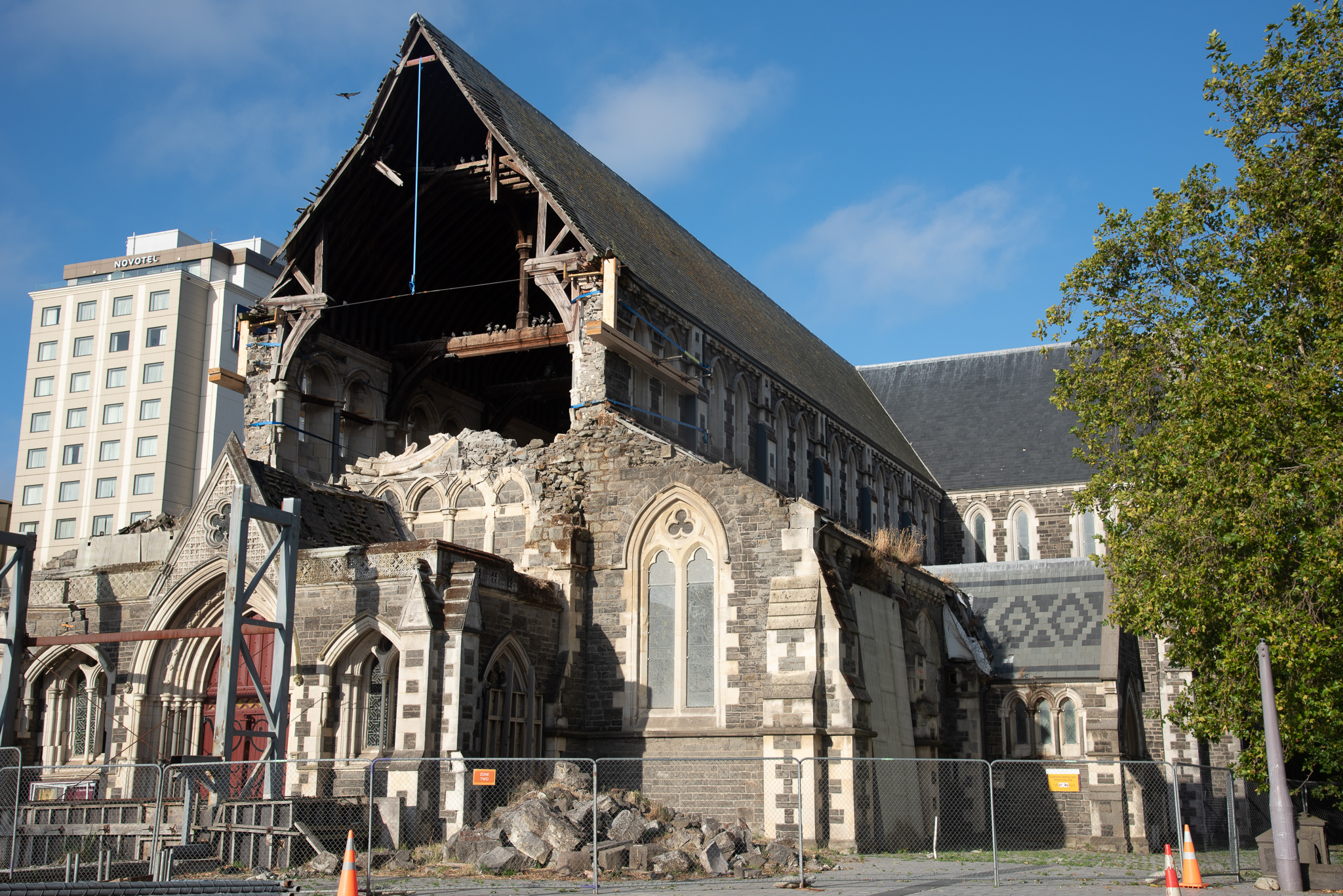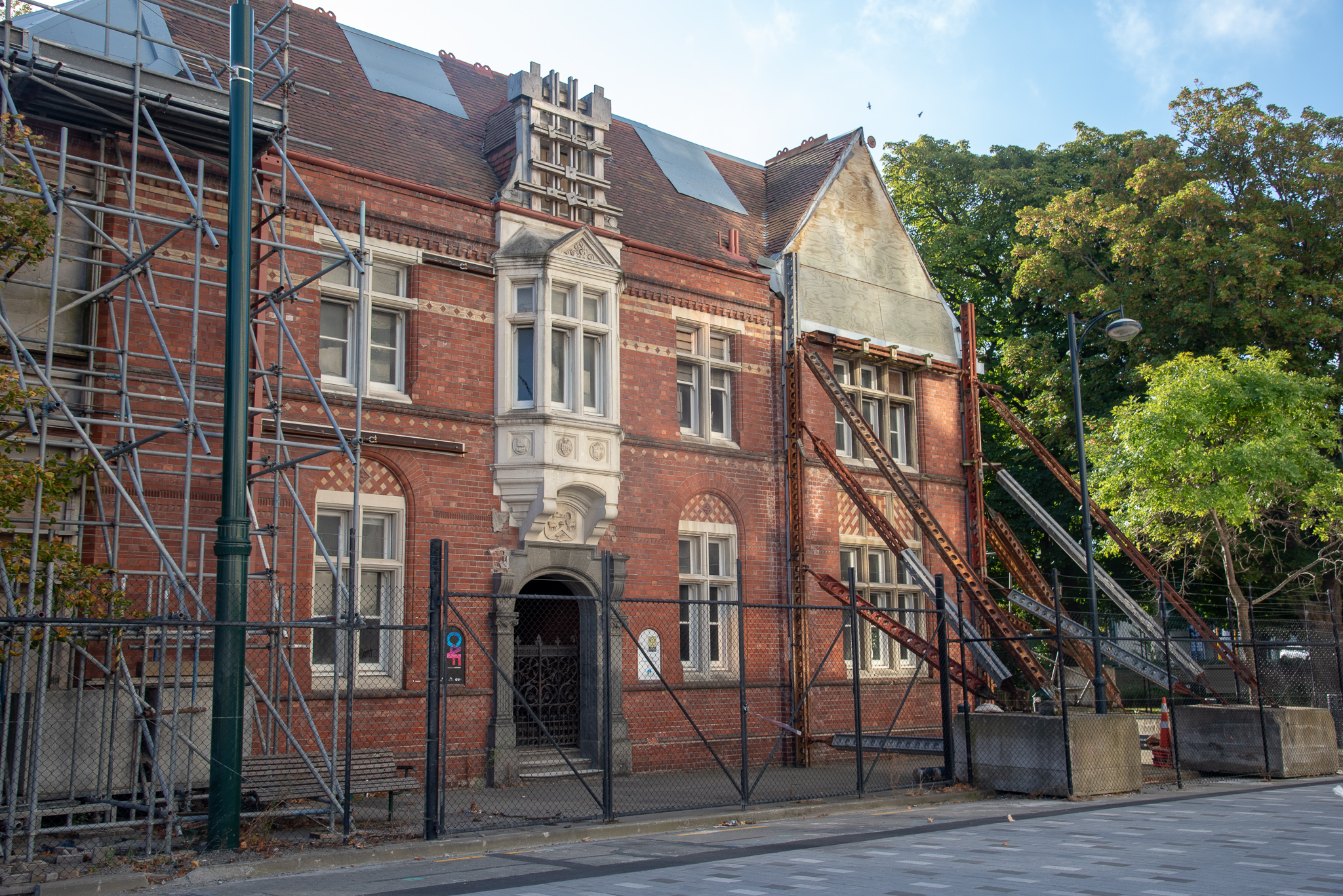 Our tram tour started at 7 pm and we had a 3-course-menu. These dishes were delicious. I had the Euro Gourmet wagyu bresola for Entree, the fish as the main course and the coconut panna cotta as dessert. The main course was wow because it was a mixture of sweet, sour and salty at the same time. This experience took 2,5 hours so it was definitely worth it.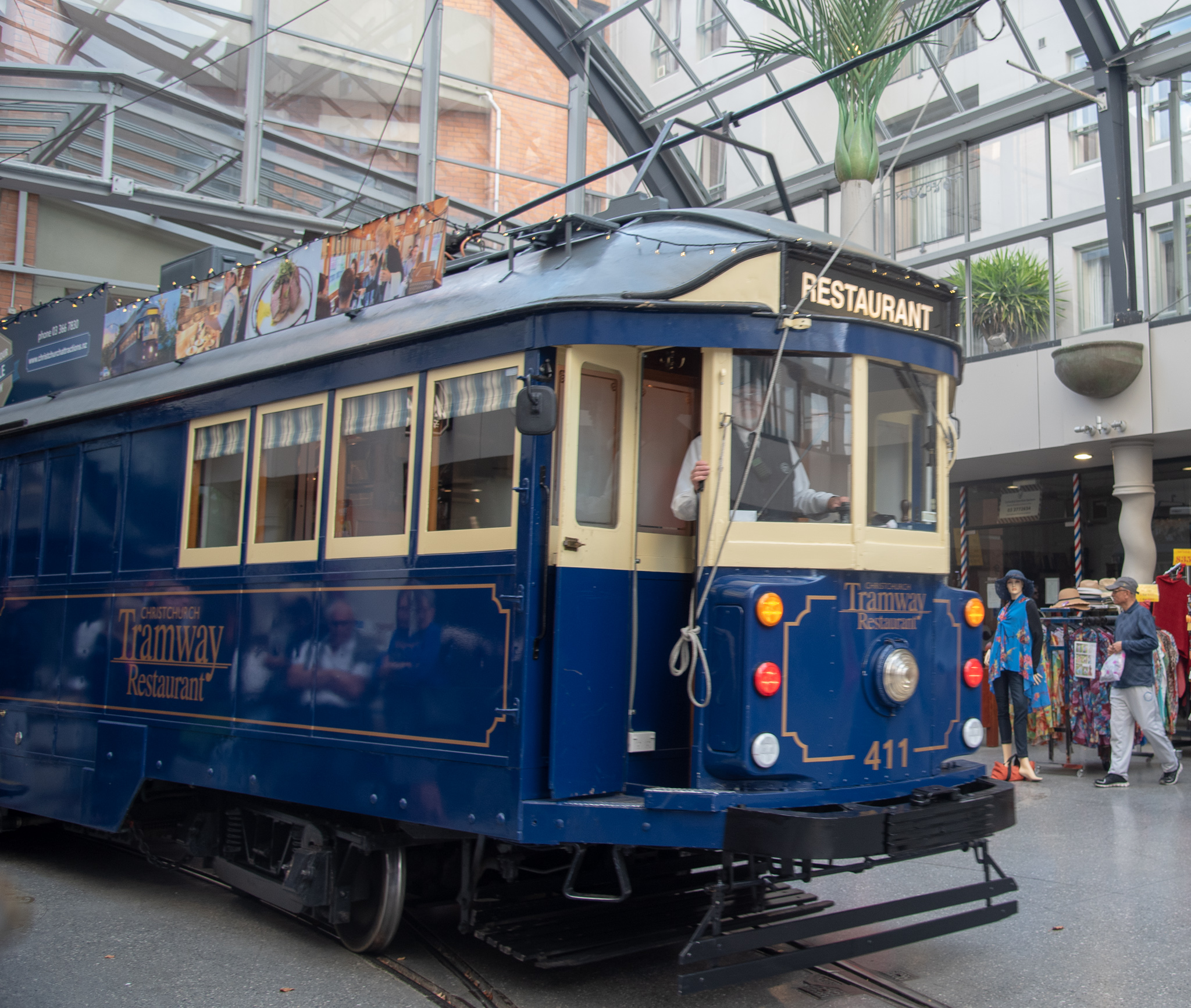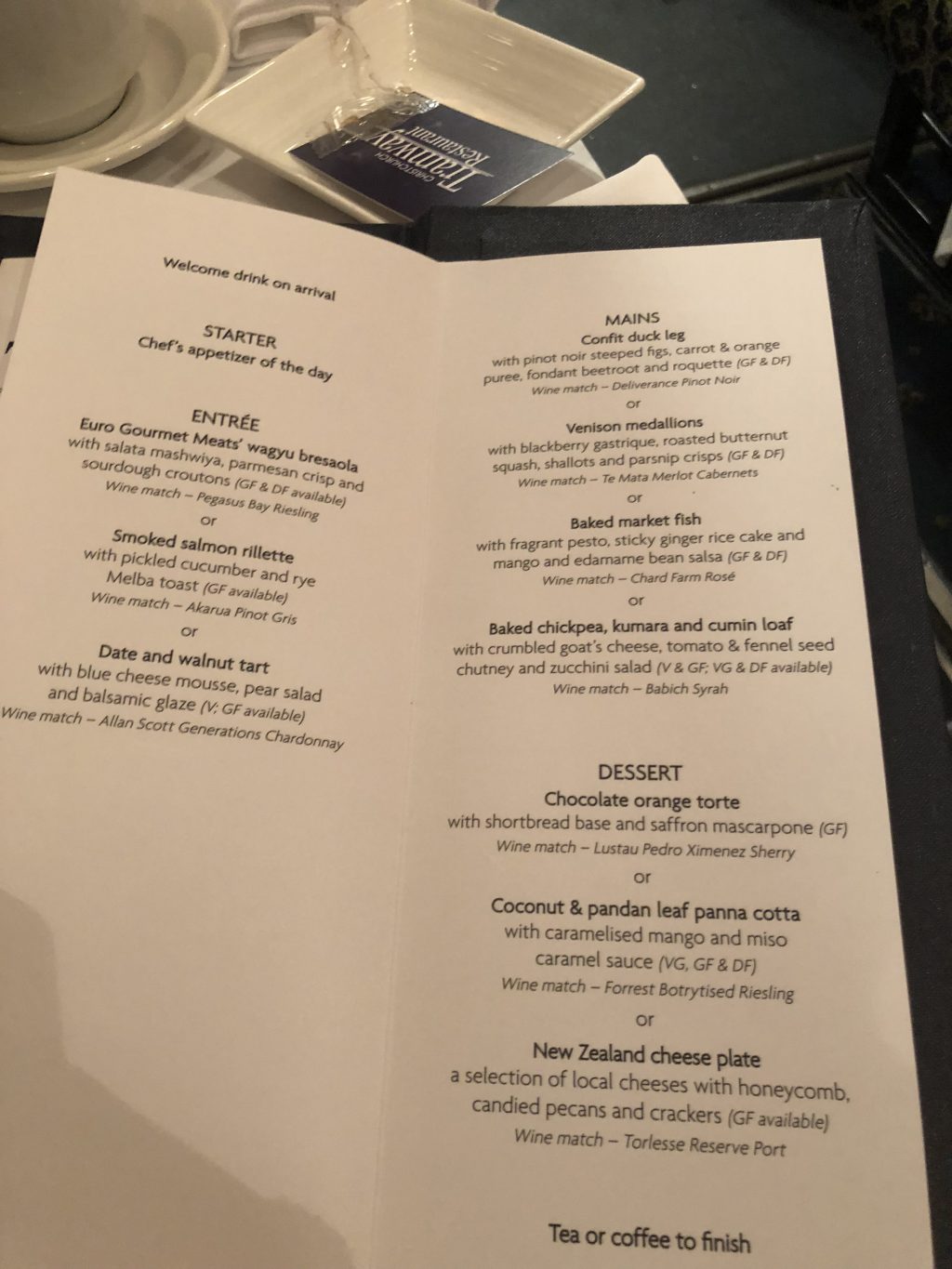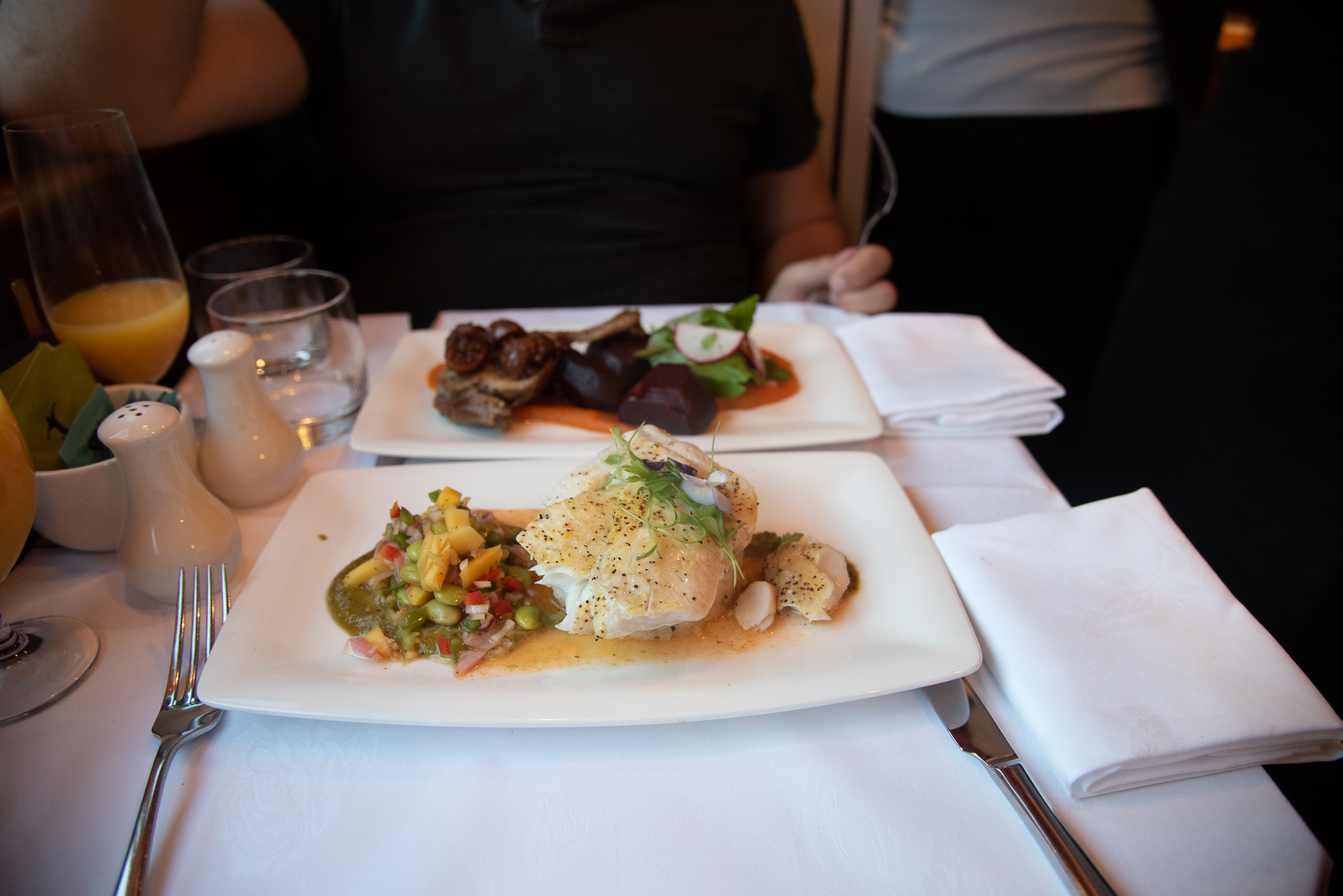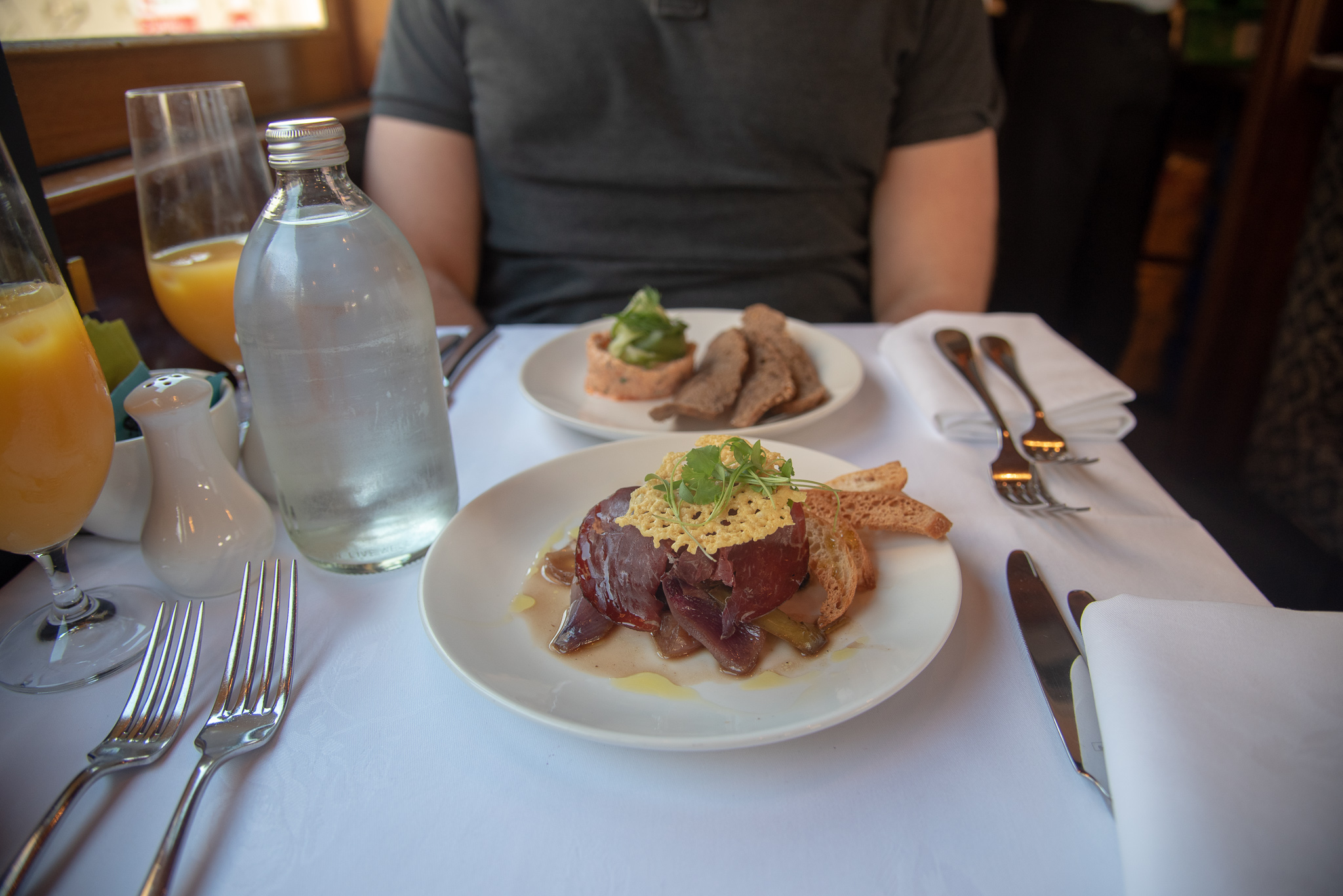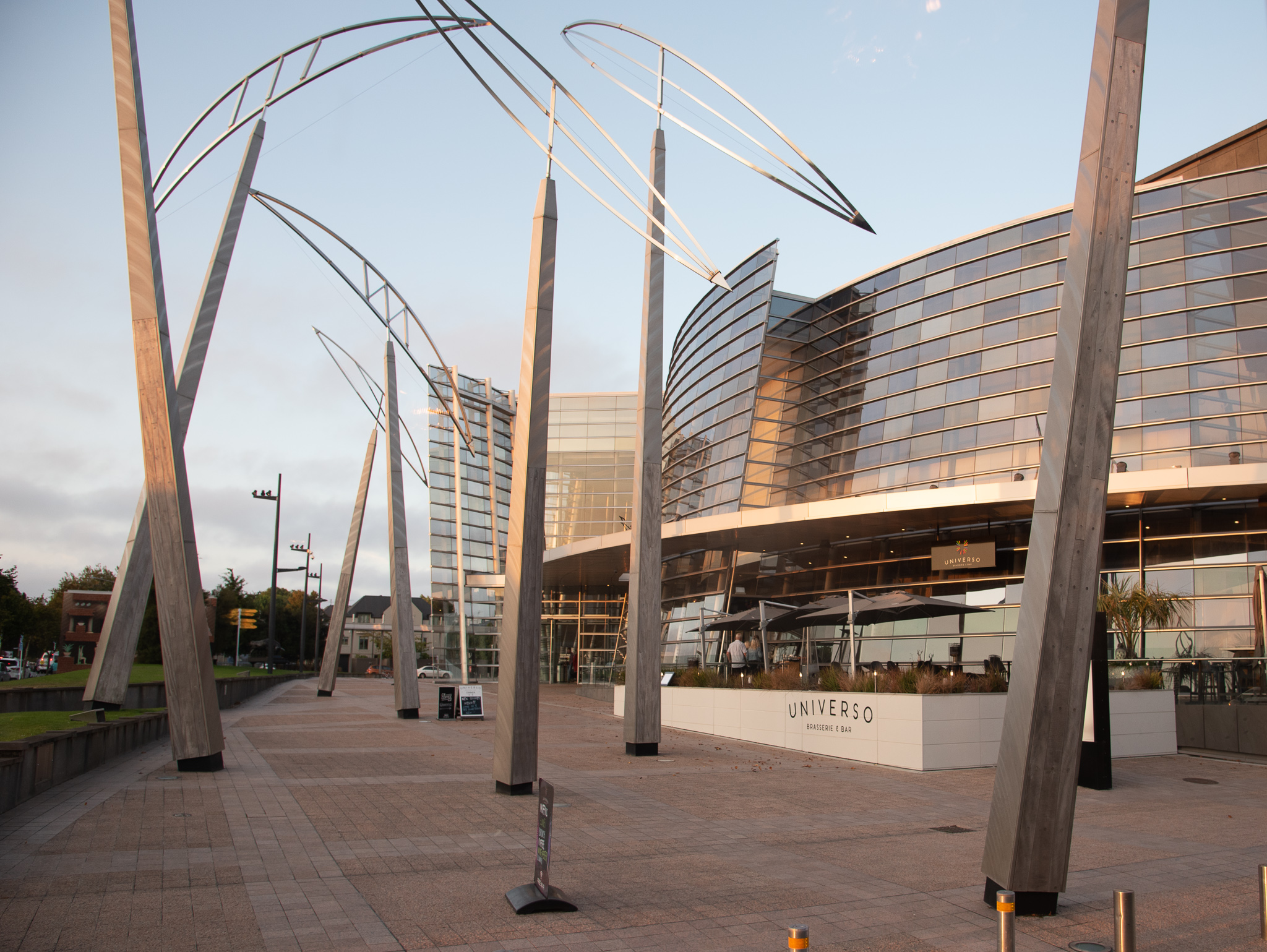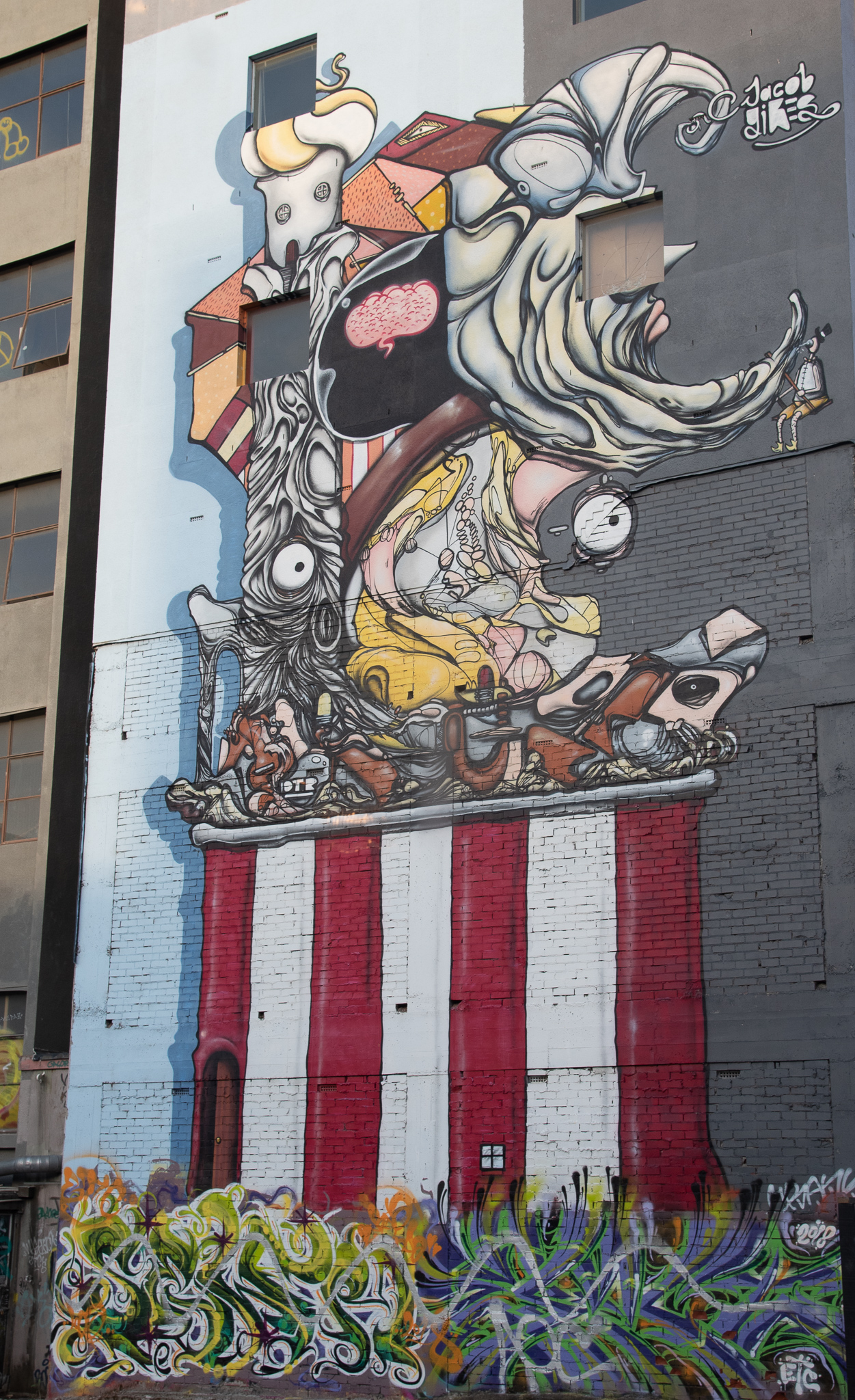 And the end of the tour it was already half past 9 and we didn't want to walk 3 km back to our Airbnb so we discovered a new public transport option in Christchurch. There are lime scooters. The handlebar was to big for me, I couldn't really look over it so not a good choice for little people 😉 and we took just one, which was a shaky affair. Basti stood in the front and I just had to hold on him but had no clue what would expect me in the next second 😳. But we arrived safely.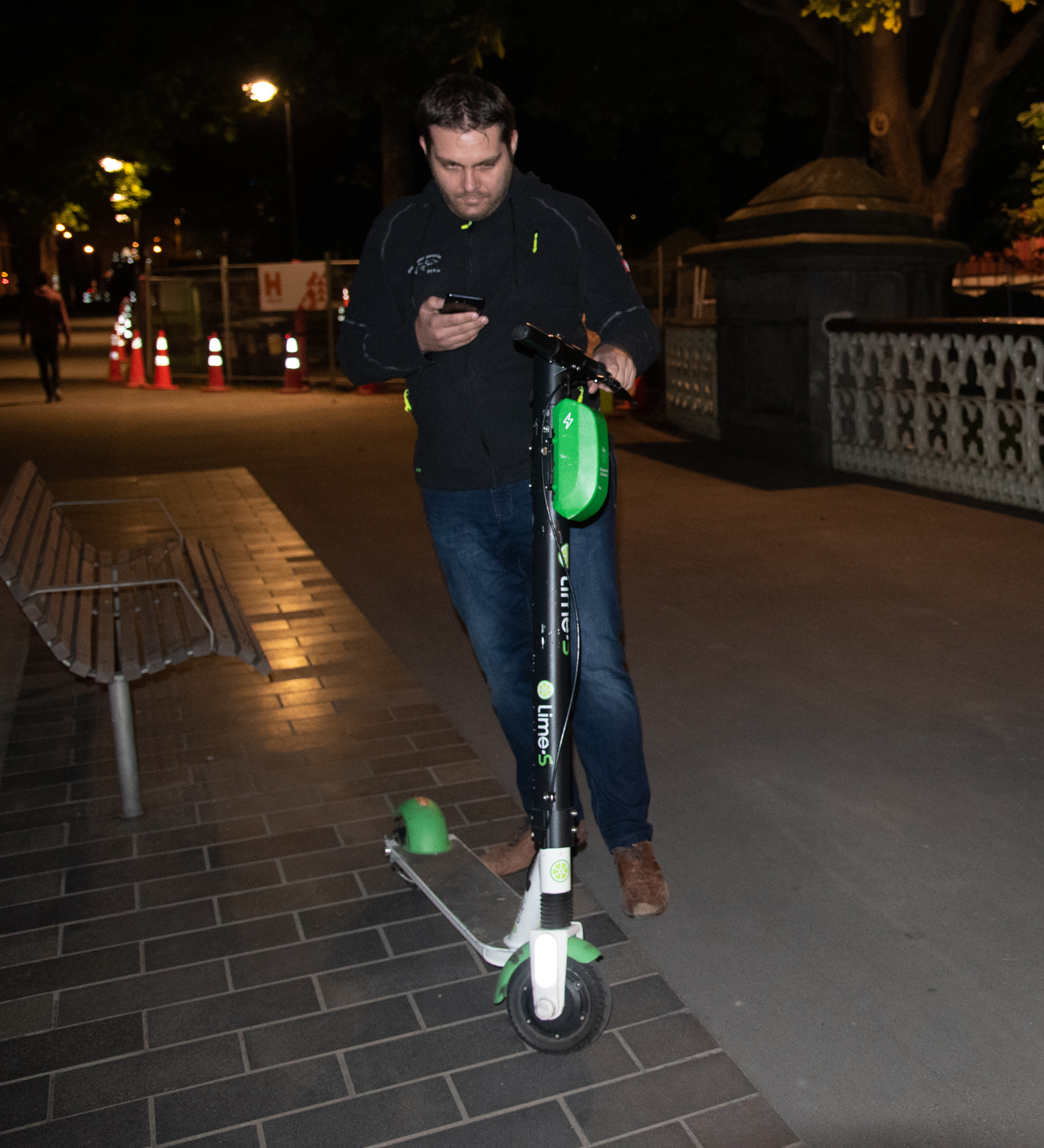 The next post will be coming soon. Keep on reading and get to know what problems we had getting the right camper and how we started driving on the other side 😉