We got up on time to get to Hobbiton on time. Basti rally wanted to look at the film set of these movies and I have to say, they are quite impressive.
Sir Peter Jackson discovered this place, the Alexander farm in September 1998 as he was clogging over this area in a helicopter to find an appropriate film site. The construction already started in 1999. At the beginning this was just meant to be for the Lord of the Ring films. For this, 39 Hobbit holes were built. The oak tree on Bag End (for those who didn't see the films: that's the hole on the very top 😉) was transported to this area from Matamata. Even artificial leaves had to be imported from Taiwan, so that they fit the imagination Peter Jackson had.
For the Hobbit Trilogy the area was rebuilt for 2 years, and everything which was built out of no permanent materials before, was now made out of permanent. The filming of the Lord of the Rings movies on the Alexander farm took 3 months in total, the one for the Hobbit Trilogy just 12 days.
They keep everything in shape and also water the plant on a regular basis. A family of ducks made a little lake within the set their home, and so did lots of insects.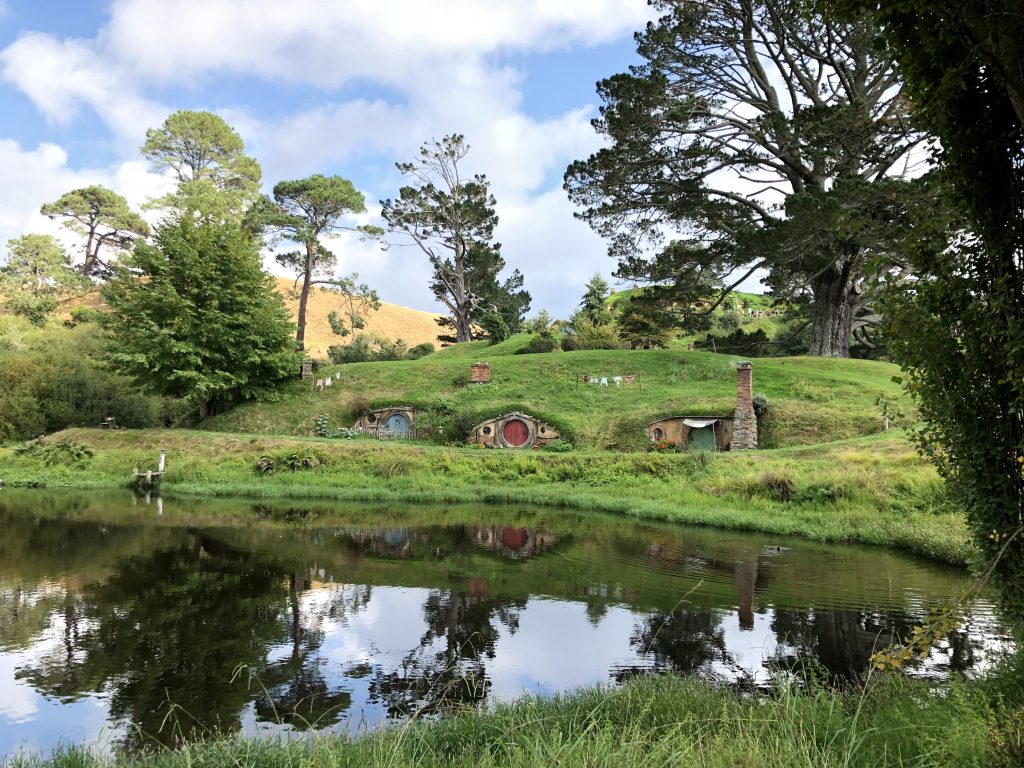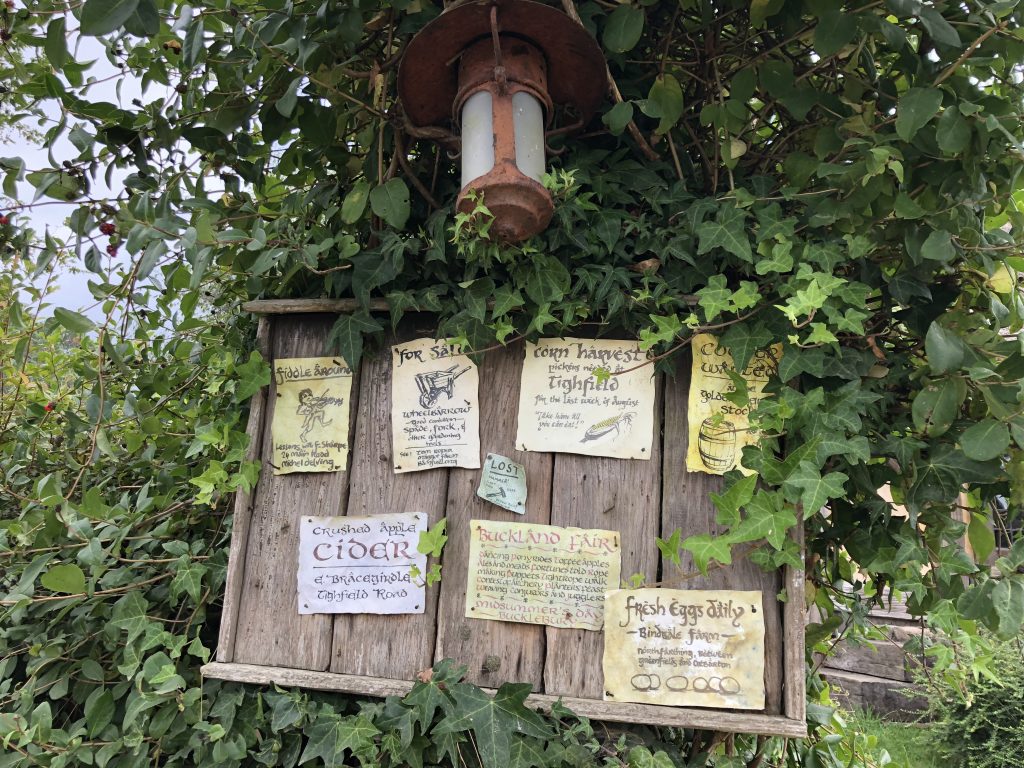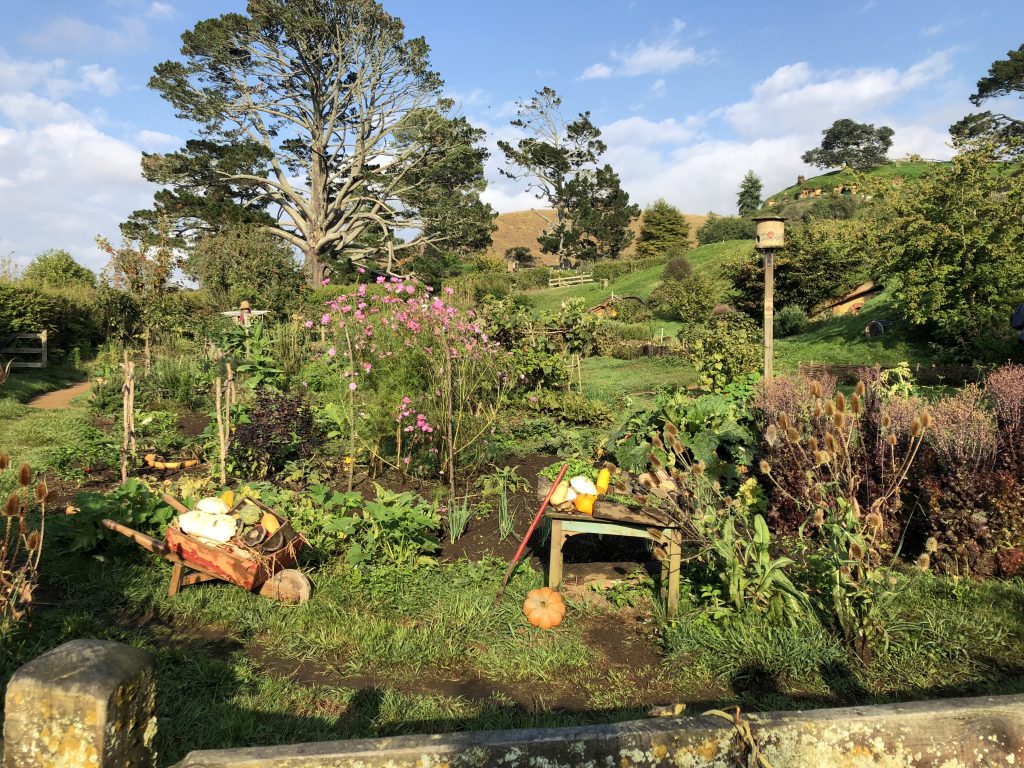 We had some route planned for the day as we wanted to visit the hot water beach at Coromandel. It was a 3h ride and you can just dig there two hours either side of low tide. We ended up on a little free parking space. There is also one, you have to pay for, which ist actually a little nearer to the beach, but we could walk and save some $. So first we wanted to have a look, what it looked like, because the weather wasn't so good that day and we didn't want to catch a cold. We had a walk down to the spot where the river with hot water is which flows to the surface. It was to cold fast Basti but I wanted to try it. So we went back to the car, I put on my bikini and went back down. Basti caught a bit of sleep while I was away. As I got down there again, I asked two guys if I could just borrow their shovel for a minute or two and started digging. But the hole just filled up with cold water. So I just asked them and they told me that I'm digging at the wrong spot – perfect 🙈 so I moved a bit to the right and started again. After 5 minutes that guys asked me if I would like to join them. And yes I wanted, so I didn't really had to do any more digging. These two were from Czech and also traveled through NZ but with a car. As I sat there the water was really boiling hot at some spots. I didn't think that it would really get that hot. After a while I thanked them and got back to Basti and Lug.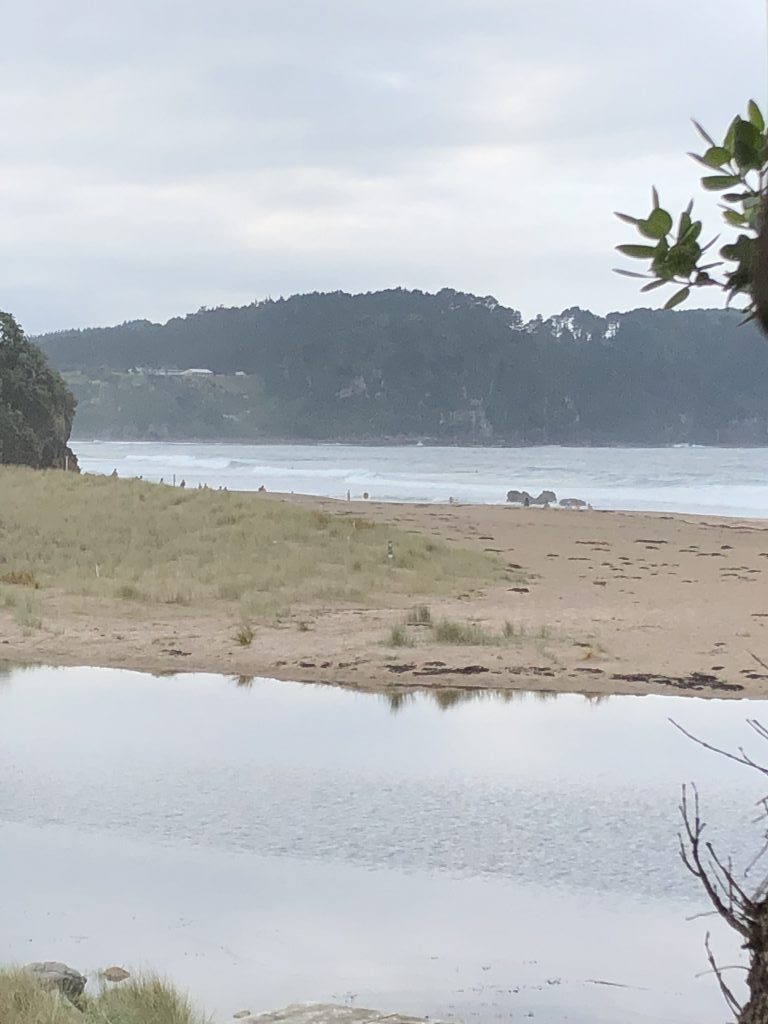 As a friend of us was pretty near by and we hadn't seen her in a while we just arranged a dinner together to talk and finally meet each other again, as it didn't work out so far in NZ. We have chosen a little restaurant with a nice view over the beach. We talked and talked and talked and as it already started to get dark, we drove her back to her campsite, said goodbye and hit the road again to get a little bit further west again.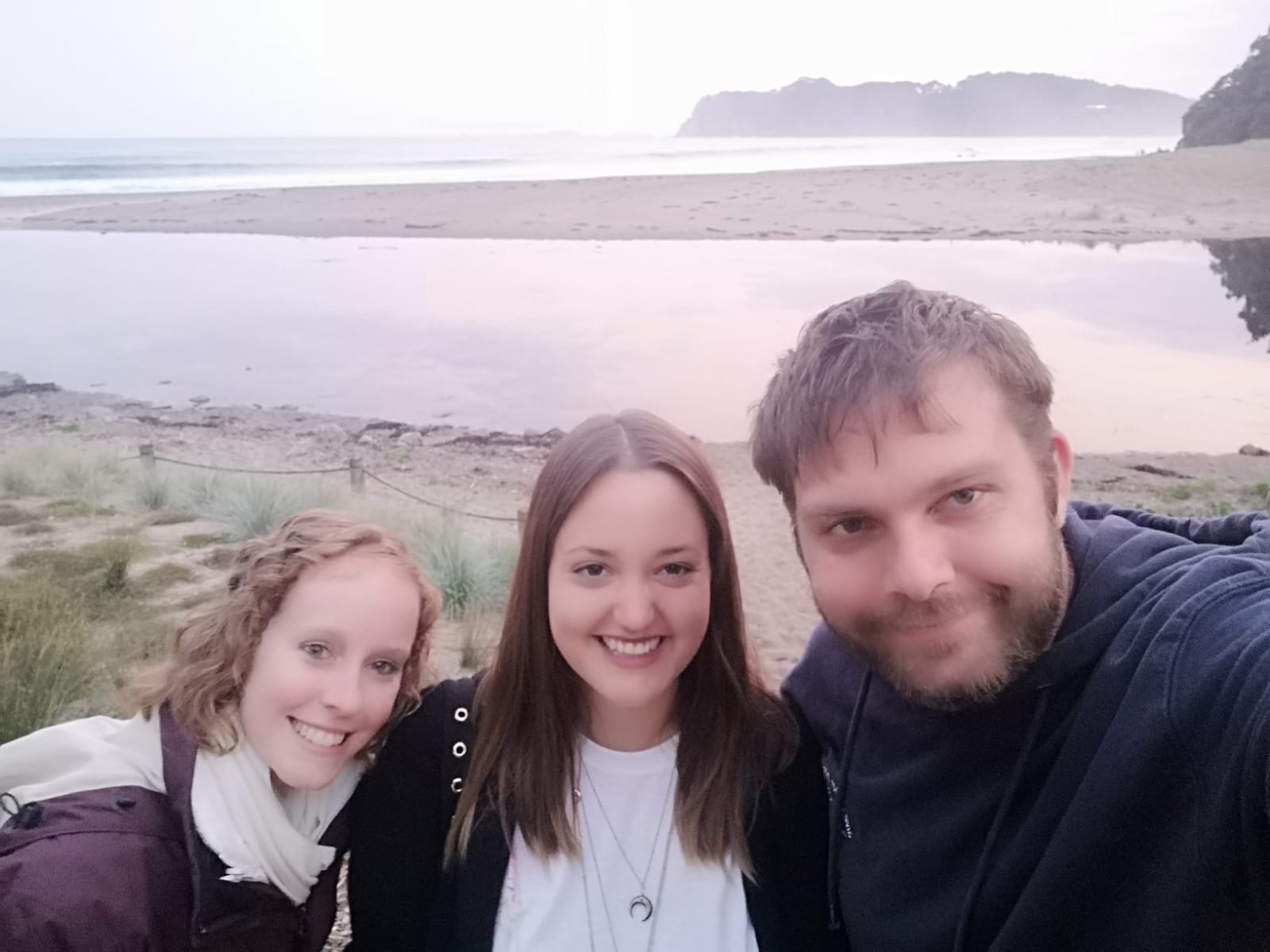 It got dark pretty fast and all these roads are not really funny when you don't know them and have some stupid crazy guy behind you, who drives with high beam all the time, because you are to slow. But overtaking was non of his options… so we did drive even more slowly. So it was his own fault😉. After another 1.5h drive we finally got to a quite spot to stay for the night. It was near the main road but not very noisy.
Get to know more news about why we almost quit diving before it even began.